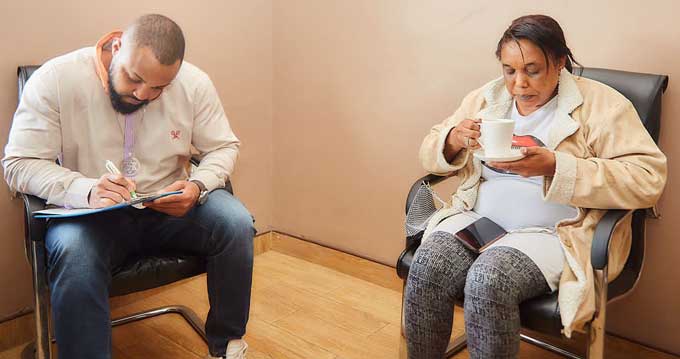 BY KUDZAI CHITSATSO
THE Zimbabwean showbiz industry has over the years proved to be a rich fodder for the South African arts industry, as evidenced by the growing number of local artistes involved in top film and soapies in that country.
The likes of Tongayi Chirisa, Luthuli Dlamini, Chiedza Mhende and Leroy Gopal are some of the notable film stars that have crossed the Limpopo and made their names on the South African film industry.
Chirisa acted on a number of television series in South Africa, but made a major breakthrough after his role as Hekule on Leon Schuster's Mr Bones 2: Back from the Past movie while Dlamini starred in a number of soapies, Scandal, Generations, Jacob's Cross, InterSEXions, Rockville, Room, TempyPushas and Uzalo.
Gopal, the star actor in the local movie Yellow Card is famed in South Africa for his role of Thabang Ngema on the SABC drama series One Way while Mhende has become the most sought-after artiste across the Limpopo after she played Wandile on Generations The Legacy where she is now part of the soapie's production team.
Apart from acting, Mhende is also a voice-over artist and musician.
Another local gem, Jerome Galiao has been added to the list and is dazzling South African television with his role as Dr Nyasha Mugari on top South African soapie Scandal.
Galiao was in Zimbabwe for the Easter holiday and enjoyed renewed attention from old fans and made a lot of new friends, thanks to his new role in Scandal, one of the most followed soapies in Southern Africa.
"Easter break led me back home to Zimbabwe for a couple of weeks where l am enjoying a lot of renewed attention from old fans, but also a whole new support system of new fans and business," he said.
"Fans are welcoming me home and congratulating me on my new success in different ways."
Galiao said he came to spend "quality time with his loved ones".
"Home is home and it is always a great pleasure to be back and spend quality time with my loved ones from the family, synergies with fellow creatives as well as link up with some businesses and find ways to collaborate on their marketing efforts," he said.
The star said he enjoyed local media engagements, and had marathon interviews across print and electronic media in Zimbabwe.
"I enjoyed a lot of media engagements and I had a lot of interviews across radio and television stations as well as newspapers," Galiao said.
"I can't imagine a better way to be home and I am so thankful for all the love, my Zimbabwe."
Galiao said he always wanted to act in South Africa to broaden his horizons and as a Zimbabwean acting in South Africa means a lot to him.
"I always wanted to act in South Africa and to broaden my horizons so yes as a Zimbabwean acting in South Africa means a lot to me making a difference," he said.
"But now I have achieved what l wanted. I am looking at the bigger picture."
He was happy with the response from his fans both in Zimbabwe and South Africa.
"It makes me feel like yeah Zimbabwe is proud of me, but actually I don't see a Zimbabwean acting in South Africa or South Africans seeing a Zimbabwean,  I just see an actor doing filming and acting which l love to do the most," Galiao said.
"I am just glad and grateful that I am achieving the dreams and the goals that l set for myself and it means a lot that's how l feel."
Galiao is not new to TV as he was raised from being supermodel back in the day in Zimbabwe and as a teen presenter on ZTV's Youth.Com.
He made his first appearance as an actor on a local TV series titled Estate Blues.
The charismatic actor was born and bred in Harare's Ardbennie suburb and moved to South Africa in 2008.
Besides featuring in Scandal, Galiao has starred in South African soapies and TV series such as Umlilo, The Queen, Zabalaza, Broken Vows, Isithembiso, The River and Gomorrah.
He played a cameo role in Housewives.
Related Topics