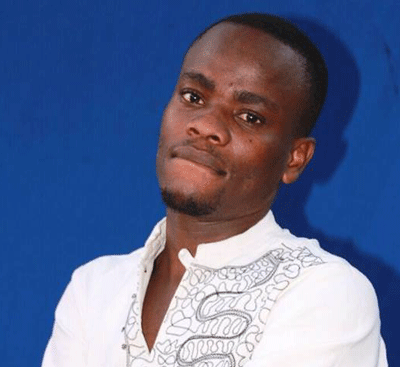 BY SINDISO DUBE Sungura genre is on a roll with more artists set to release new music soon.
Sungura fans have labelled 2022 as the year of sungura and artists are living up to the expectations.
Sungura legend Madzibaba Nicholas Zacharia set the ball rolling with the launch of his album Musabvunda, followed by his protégé, Alick Macheso who launched his album Tinosvitswa Nashe at the Aquatic complex in Chitungwiza.
The launch was followed by Mark Ngwazi's just two weeks later.
Ngwazi's launch of his fifth album Nharo Nezvinenharo has divided sungura fans as some claim he outshined Macheso's release whilst others claim Ngwazi is a Macheso copycat.
However the contests have brought the genre on the limelight in the media.
Speaking to Standard Style, Ngwazi said he was not in competition with anyone but was happy that sungura is on everyone's lips now.
"I am happy Sungura is getting so many comments and grabbing media attention lately. I hope it inspires many youths to join the genre. Many youths have stereotyped sungura as an old timer genre but it's a genre which represents the Zimbabwean sound," Ngwazi said.
"I am not in competition with anyone, I am just making music for fans, and we should not be in competition but actually pushing the genre to greater heights. This is a season for sungura, lets utilise this opportunity and take over the music industry. I urge many artists to release their works, lets flood the industry. I thank the sponsors that have come along and supported us when things were not all rosy, we encourage them to do so not only for us only."
Binga based artist DT Bio Mudimba who is known for his award winning track Kujata Jata revealed that he will be releasing a new single dubbed Aluse  Mushe Mushe which aptly translates to through grace everything will be fine.
"We are set for a new release, everything is on track and on July 20 we will drop the new song. We hope it will do well as much as Kujata Jata did. I am happy that we have a lot of artists from sungura releasing new songs and new albums, it's the time to take sungura back on top," said DT Bio Mudimba.
Romeo Gasa is reported to be working on an album set for release this year.
Simon Mutambi who is recording his album at Macheso's Alema Studios is set to release his new album titled Uchataura Zvese on July 21.
The album will be launched at East Point and will feature guest performances from Macheso, Zacharia, Baba Harare, Somandla Ndebele, Sulumani Chimbetu, Progress Chipfumo and many more.
Related Topics