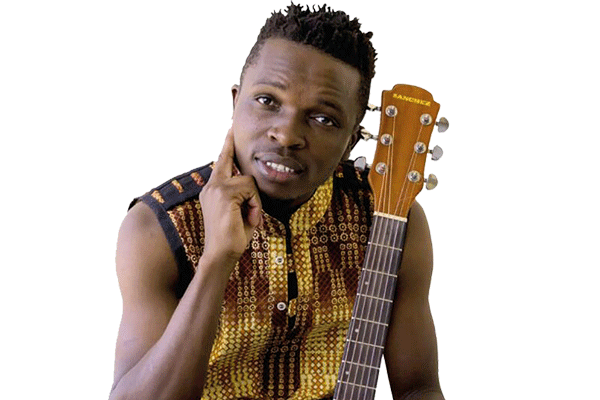 BY Sandra Matendere SOUTH AFRICA-based Afro-jazz crooner Silas Carter Muchemwa has joined forces with veteran artiste Dino Mudondo for a single titled Yamaronga Hayiite.
The single, which is proving to be a hit, talks about child marriages and the struggles young girls go through after being forced to marry older men.
Muchemwa castigated men who get involved in child marriages saying the behaviour is disgusting and those involved must be given stiffer penalties.
In an interview with Standard Style, Muchemwa explains why he came up with the track on child marriages.
"We came up with this track after realizing the rise in child marriage cases in the country especially during the Covid-19-induced lockdown period," he said.
"Child marriages are now a menace in our country therefore everyone has to participate in campaigning against the vice so that it comes to an end.
"As artistes we have the advantage of using the power of music to inform the public and promote behaviour change in our communities.
"The age of consent and marriage must be respected by everyone including parents who shouldn't be involved in marrying off their children."
Produced by Diva Size Music, the single was released on July 1 and it is already available on social media platforms and being played on local radio stations.
Muchemwa said he was honoured collaborating with one of the pioneers of Zimbabwean music who has vast experience in the industry.
"It is a great honour to work with a veteran musician like Mudondo and l had a lot of things to learn from him, especially on how to be disciplined and focused as an artiste," he said.
Muchemwa encouraged other upcoming musicians to continue working hard and remain focused as the industry needs a lot of hardworking.
"It is important for upcoming musicians to continue working hard and not be discouraged by anyone," he said.
"The industry is not that easy but with a lot of effort and hard work it is achievable."
Muchemwa paid tribute to his loyal fans who have been supporting him throughout his musical journey.
"Carter music fans are my greatest inspiration, they encourage me to keep going and l promise not to disappoint them," he said.
Muchemwa said he will be working on solo project soon, but will not disclose any details for now as it will ruin surprises.
He vowed to continue working with veteran artistes as a way of connecting and networking as he develop own brand.
Some of his previous projects which are on YouTube include Machululu, Kurauone and Tsotso.
Related Topics