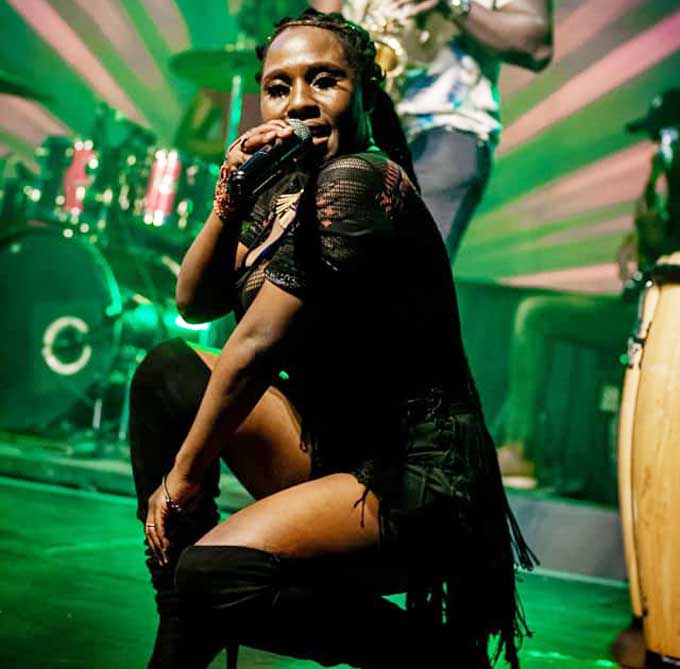 BY SINDISO DUBE TODAY marks a year and a few weeks after artists from Bulawayo were promised payment for services rendered at last year's Bulawayo Arts Festival.
Some artists were paid in full or partly while others never received a cent for their cultural and entertainment expressions.
The fiesta organised by Nhimbe Trust in collaboration with Bulawayo City Council, was held from June 2 to 5 under the theme, We Own Winter and had an array of performers gracing the hybrid event.
To put the icing on the cake, President Emmerson Mnangagwa was the guest of honour and presided over the launch of the cultural corridor in the culturally rich city of Bulawayo.
Most of the artists reportedly signed contracts that stated they would be paid between US$$100 and US$150 before or on the 14th day after their performances.
The event, which was declared an annual festival in its second edition last year, was not held this year with organisers not issuing any communiqué.
The festival also coincided with the celebrations of Bulawayo day on June 1 to commemorate the day Bulawayo was declared a city.
On June 1, 1894, the city of Bulawayo was established as a town while the local authority declared the same day as the Bulawayo Day in October 2019 marking annual commemorations.
The artists have sought to communicate with the festival organisers and city of Bulawayo officials through a WhatsApp, group but their pleas have reportedly fallen on deaf ears.
Ironically, it's the Bulawayo artists who are bemoaning non-payment while their Harare counterparts who were also part of the same festival have maintained their 'peace'.
Speaking to Standard Style, Thandy Dhlana, one of the artists who did not receive her payment said artists deserve what's due to them.
"We are still waiting to get the money after we performed at the festival last year. The problem is when you speak out asking for your money, you are labelled a nuisance yet you are just asking for what you would have worked for.
"Bulawayo has a small arts industry and things revolve in one place and we have a few festivals so we need to work together again and that can only happen if we sort out these things such as payments," she said.
"The last time we communicated with the organisers we were told that money was being processed and it was coming but still there is nothing. There is no communication now and we don't know who to talk to now."
Dhlana was part of the production of the hit play Songs of Lozikeyi, which enticed even Mnangagwa. Songs of Lozikeyi went on to be performed in Dubai at the Dubai Expo.
Award winning Novuyo Seagirl, who also performed at the festival, said what the organisers are doing is utter disrespect of the creative sector.
"What they are doing is unfair as we have families to feed. This is the highest level of disrespect. They think we are powerless and the fact that we are yet to take the legal route is because we had respect for them and thought maybe they were fixing the difficulties they had but now this is disrespect," she said.
"What they are doing is the reason why artists are disrespected and taken for granted by everyone out there including fans because the people who should value us first (the promoters) don't do so."
Comedian Ntando Van Moyo of Umahlekisa comedy club said he was paid partly, but still wanted his dues to be met.
"Our money must be paid. We have been patient enough and if there won't be any payment they should say so that we know who we are dealing with. We owned winter, it's time to own our dues," he said.
Nhimbe Trust directed The Standard Style to the City of Bulawayo for comments.
Efforts to get a comment from the City of Bulawayo were fruitless as questions sent by the Standard Style three weeks ago were yet to be responded to till the day of print.
Follow on Twitter @Sindora_ZW
Related Topics