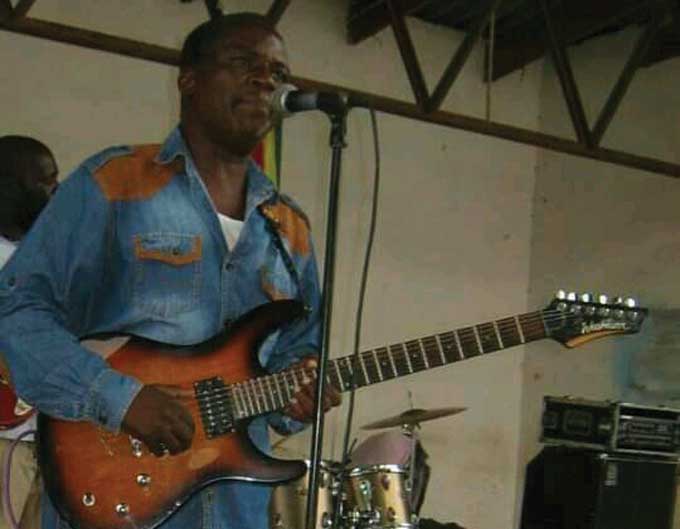 By Admire Jamu-Mlambo Forgotten sungura musician Musekiwa Zanove, who took the showbiz scene by storm in the late 1990s, has accused fellow musicians of dangling a carrot in front of his band members, which led to the demise of his outfit Zhekezheke Express.
He said "big" musicians offering big moneys, were causing confusion to his crème de la crème band members, leaving him in a quandary.
Zanove formed Zhekezheke Express in Chitungwiza in 1996 and the outfit was promising.
"I teamed up with the late Patson Manyoni Macheso (late young brother to Alick Macheso), Zakaria Zakaria, Gift Sixpence, Nashel (Nasho) Azati and Paul Kuzinya to form Zhekezheke Express," he said.
With all the difficulties that Zanove went through, he managed to put his acts together and released his first album titled Nhungamidzo in 1999.
"In 1999 I managed to record my first album titled Nhungamidzo, which was well received in music circles," he said.
"I went on to release album after album which include Anesu (2000), Panashe (2001), Makanaka (2004), Nhano neNhano (2005), Vandudzo (2007) and Hodzeko (2015).
Despite having been in the thick of things at the same time with Alick Macheso and Tongai Moyo, Zanove had no fairy tale to write home about compared to the duo.
He attributed this to bad luck and mass departure of band members to other music groups.
"It is unfortunate to say that I never had a very big share in the music industry mainly because my band members were offered big moneys by the big guys and caused too much confusion as well," Zanove said.
"A lot of splits and death affected my band as Patson Manyoni Macheso (died),  Zakaria left to join his brother Nicholas at Khiama Boys before we even recorded the first album, Nashel [Nasho] Azati  joined Khiama Boys, Gift Sixpence and Paul Kuzinya joined Tongai Moyo and Kuzinya later deserted Utakataka Express after they went to the United Kingdom. He is now a drummist to Thomas Mapfumo and The Blacks Unlimited)."
Despite facing such challenges, Zanove still hopes to strike the right cord and claim a spot in the sungura music circles which of late has been dominated by Macheso and Mark Ngwazi.
He hopes to introduce unique sounds in the genre.
"In the music industry, it's not about competition, but I only sing good music to entertain our fans," Zanove said.
"As of now, I will come up with a good sound and try to reach out to each and every corner of the country and broad marketing my music on newspapers, radio stations, television and social media to get enough publicity."
The Chitungwiza-based Zhekezheke Express frontman was first taught to play a guitar by his uncle Conald Gwidibi, who now stays in Mutoko.
In the mainstream music industry, he first worked with veteran Tinei Chikupo as well as Ephraim Joe, who fronted the Sungura Boys, as a backing vocalist.
The 1990s was Zanove's turning point when he was given the mic after replacing System Tazvida who had left the Sungura Boys to pursue a solo career.
Zanove did not stay longer at the Sungura Boys as he joined the Khiama Boys, but he quickly left as there was no singing opportunity and would be used as a "runner" responsible for putting up posters.
The musician said he is back in the game and is looking forward to make an impact on the highly competitive music scene.
Related Topics