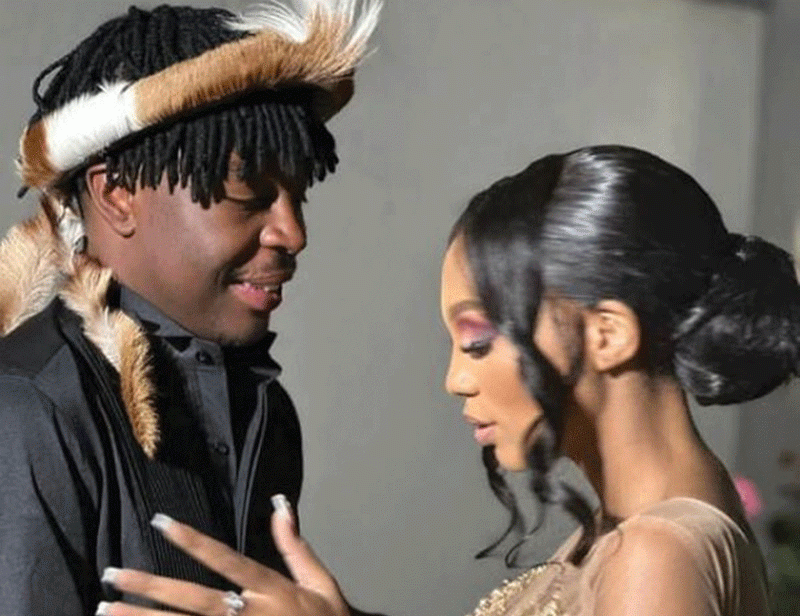 SOCIAL media users have questioned the US$15 000 bride price allegedly paid by rapper Holy 10 for his 21-year-old lover Kimberly Richards, born Kimberly Chigubu.
The couple shared pictures of their lavish ceremony held in Bulawayo with reports that the rapper had parted ways with a whopping US$15 000 for Kim's hand in marriage.
The lobola issue came after reports that the rapper had impregnated Kim who is a model.
Social media users came out guns blazing questioning the amount allegedly paid by the rapper.
Social media's loudmouth Tatelicious also aired her views on the two's marriage.
"Holy 10 anenge arikungotambiswa and akungoshandiswa kuvhara something. This Kimberly is too beautiful to be involved with Holy 10, worse talk about marriage. Holy 10 is very poor and he cannot maintain a girl like Kim" she said.
Another socialite and social commentator Shadaya Knight was not shy to comment about the marriage.
He described the union as a little flame that will soon lose its power. He predicted that the two will soon divorce.
Shadaya once predicted Mai TT's divorce wouldcome early and it came to pass.
The lobola ceremony was later followed by a series of drama and supposed expose of Kimberly's past love experiences in her young life.
Related Topics