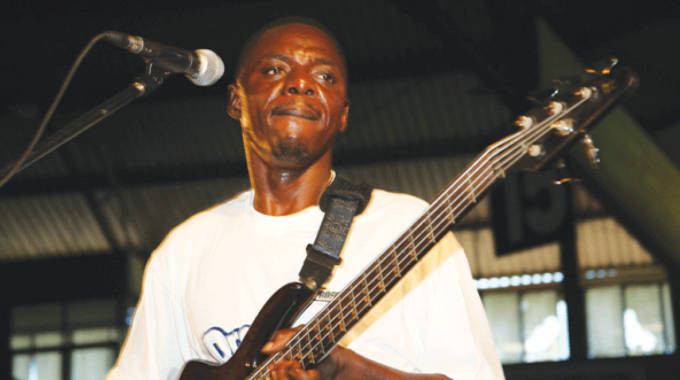 IT was pomp and fanfare for Chivhu rural villagers to many who have probably for years waited for the opportunity to witness the sungura king Alick Macheso and the first family of gospel music Charles and Olivia Charamba performing in their lives.
Usually for one to witness such top musician's performing such shows comes with a heavy bill that many, especially the rural folks might struggle to pay.
The event was made possible, free of charge, by former Dangamvura/Chikanga constituency legislator and Zanu PF central committee member Esau Mupfumi on New Year's Eve.
Other musicians who performed at the show were Peter Moyo and Simon Mutami.
What a way to welcome the new 2023 for the villagers at Mupfumi's homestead at Chinjekure village.
It was Pastor Charles Charamba and wife Olivia who went on stage in the afternoon and took the music down memory lane with his yesteryear gospel hits.
Charamba was followed by Mutami during the night before Moyo took over.
The villagers could not contain their emotions and joy as Macheso made a grand entrance on stage around midnight.
Macheso unleashed songs from his latest album Tinosvitswa Nashe, which saw security having a hard time controlling some emotional supporters who stormed the stage.
In an interview with Standard Style on the sidelines of the show, Mupfumi said the event was to honour his mother as well as giving back to his community.
"We brought together these musicians here in Chivhu as a family to remember my mother Lucia who passed away a few years back," Mupfumi said.
"I am grateful for my family and my father for bringing me up as well as the role played by the Chinjekure community in my life up to today."
A fan, John Muranda said it was a dream come true for him and his family to watch Macheso perform live in their village.
"This is a dream come true for me and my family members. This is my first time to watch Macheso performing and all the other musicians," Muranda said
Another villager, Esnath Magejo, echoed the same sentiments.
"This is one of the great moments in my life to attend such an event. We are happy as a community to have witnessed all that talent in one place," she said.
Related Topics