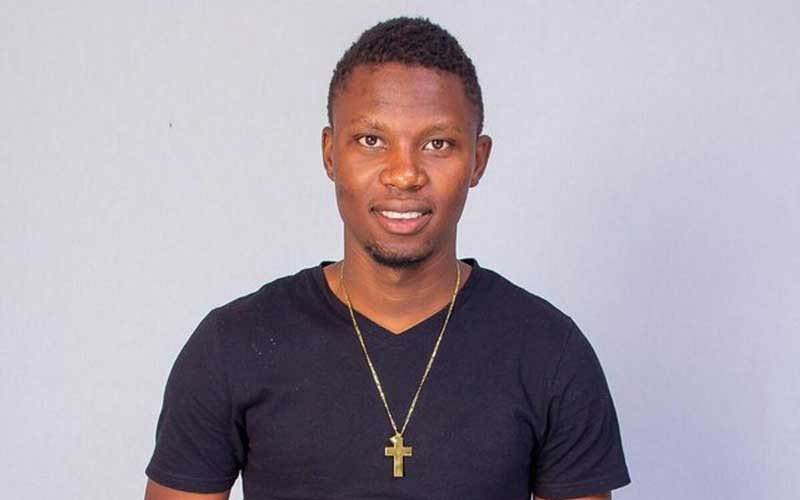 ORGANISED perplexity could be the best phrase to aptly describe the happenings (or none thereof) in the showbiz industry this year!
The cut-throat industry proved that there is no business like show business.
It saw the rise and dominance of new names and institutions, setting a new order and overshadowing the old narrative.
Previous years have seen Jah Prayzah and Winky D taking turns to set the soundtracks in showbiz. This time around we saw the sprouting of new names and heroes rising to the top.
Unsung heroes also emerged as they dominated in the diaspora.
New kids on the block
The song Fire Emoji, which is undoubtedly the biggest song of the year and it introduced to us to new artistes — Leo Magozz who handled the hook of the song which has become a trend and a sing-along at any gathering in the country as well as Bling 4 and Brian Jack, all coming from outside the capital.
The rise of the youthful musicians proved that there is untapped talent outside Harare, giving credence to street lingua notion that "Harare is not Zimbabwe".
So hot was the song that many remixes were made, those who were cold throughout the year found a way to be associated with something 'hot'.
Saintfloew
After a successful run in hip-hop last year, Holy Ten through his record label Samanyanga Sounds introduced Saintfloew. Saintfloew gave us what is regarded as the second biggest song in the country this year — Silas Mavende, Gundamwenda and Cheka.
The rapper "flew" and "dropped" rhymes like a saint.
Mark Ngwazi
Its not his virgin seconds of fame, but this time he had hours of fame and made an indellible mark on the big sungura stage.
With the release of his album Nharo nezvinenharo, Ngwazi was touted as the new king of sungura by some sections of fans, setting him up for direct competition with the legendary Alick Macheso.
The album title can be loosely translated to "arguments after argurments" and ironically the album gave rise to heated arguments over who is 'hot' Ngwazi or Macheso.
The duo's contest dominated the streets and media, however we have never imagined a contest of that nature — as both artistes are coming from two different generations and Ngwazi has on record said he is inspired by the likes of Macheso.
The challenge music fans face is to distinguish emotion and statistics — the only yardstick to measure album performance is statistics — figures don't lie!
Andrea The Vocalist
12-year-old Andrea the Vocalist rose to stardom this year with the release of his smash hit Uhambo which saw him going on to work with DJ Maphorisa and other South African stars.
Qounfuzed
If ever there is an artiste who ruled the club scene it is Qounfuzed, the United Kingdom-based artiste.
He gave nightclubs and social media challenge soundtracks with songs such as Mudhudhudhu, Shisha, Stop it I like it and Kamunamato kukubhawa.
These club bangers were talk of the town and reverberated in clubs and kombis.
Scarfemore Records
The record label is reported to be run by President Emmerson Mnangagwa's sons Sean and Collins.
Music critics say the label is an instrument to use music to win the love of ghetto youths, who consume most of the music produced under the multi-million dollar label.
It is said to be part of baiting the youth vote in the 2023 harmonised elections.
The record label is reported to be literally running the day-to-day business at Chillspot Records in Mbare.
Though on the ground the two labels are operating differently, sources privy to the developments said the First Sons through Scarfemore Records were the ones controlling day-to-day runnings at Chillspot.
Scarfmore Records are reported to have donated $10 000 worth of studio equipment to the Mbare-based record label and they recently launched a riddim titled Matenga Gudo, which features artistes such as Gemma Griffiths.
The Mnangagwas also financed Enzo Ishal's paintball business, Ishal is one of the artistes reported to be under the label.
An overflow of foreign artistes
There has been an overflow of foreign acts in the country almost every weekend leaving many to wonder if the bookings have anything to do with entertainment or other sinister motives like 'cleaning money' — money laundering.
Promoters jostled to bring back the same artistes, who would have performed a week or two before.
DJ Tira ended up being christened with a vernacular name 'Mr Marufa' after he had made Zimbabwe his second home.
Chillspot court cases and sex tape
Chillspot Records founders Levels and Fantan this year made more headlines over their cases of domestic and gender based violence and the leaked sex tape.
Fantan spent the first half of the year in court battles with his estranged wife over gender based violence. The marriage later collapsed and the producer went on to marry a new woman.
Levels was the latest one to make headlines after his nudes leaked, a day before sex tapes of him with fellow musician Shashl, who is daughter to former Health minister Obadiah Moyo leaked.
Shashl went on to press rape charges against Levels, the musician was released on bail a fortnight ago.
She later dropped the rape charges amid a hullaboo on the webosphere after the visuals of evidently consensual intimate sexual activities flooded the internet.
In one of the visuals, Shashl is seen 'abusing' Levels through puffing smoke on Levels' genitals against his consent.
Anita Jaxson and Crooger
When we thought we had enough relationship drama, Anita Jaxson and her former live-in-lover, musician Crooger felt they could not be left out and dropped a bomb just last week. Anita dragged Crooger to the civil court accusing him of physical and verbal abuse.
Magistrate Tamara Chibindi granted a reciprocal protection order.
The court heard that Anita and Crooger were in a relationship for two years during which they cohabited for a year. Anita claimed Crooger has been subjecting her to physical abuse and she showed the magistrate pictures of her face after she was assaulted.
Crooger argued that the source of their problems was a man sending Anita some money behind his back. He argued that she (Anita) attacked him first and he retaliated.
Well, if Crooger and Anita were a live-in couple then how did Anita and Poptain ever happen? Pop (as Anita would call him during their happy and love days) denied ever dating her.
"I was not in a relationship by myself," Anita fired back at Poptain's claims.
We wonder how Anita juggled between Crooger and Poptain.
In a nutshell, showbizz was pregnant with organised disorder!
Related Topics