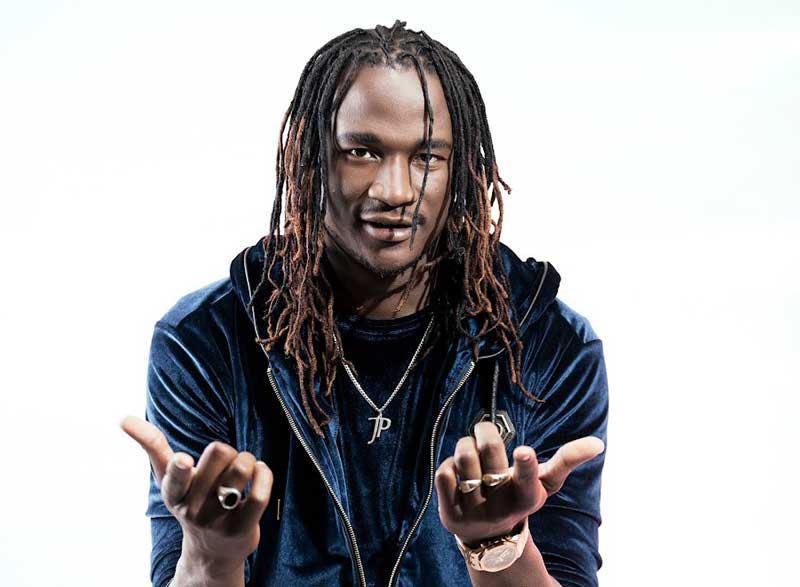 Christmas time is here again. Ostensibly, Christmas time is a period to celebrate all our hard work of the year and boost our spirits during the festive season.
One wonders if this year's Christmas is going to be a merry one or a miserable one. It looks like the live music industry is in trouble.
The year 2022 was supposed to be the year that live music came back with a roar after a long break due to the Covid-19 pandemic.
Children in Zimbabwe believe that Santa Claus will bring them Christmas gifts this year, but that is child fantasy.
Many adults have stopped believing in Santa Claus. A handful of musicians aged between 30 and 50 that I have spoken to think that Christmas is going to be something of a damp squib. I asked them a simple question on how they think Christmas will go this year.
GwenyaGitare Mono Mukundu had this to say: "I have nothing arranged for Christmas as I do not have any gigs."
Constantine Teguru, bass player in the band House of Stone expressed similar sentiments as they also have nothing lined up for Christmas. He simply retorted: "With Jah guidance, we hope something will come up!"
Mannex Motsi ex-Transit Crew singer of Diamond In The Rough fame, had this to say. "Although we have gigs lined up this week and the following week, we are not sure what December will bring."
Pablo Nakappa, a bass player in Transit Crew commented: "We have just come out of Covid-19 where we were not allowed to perform for large audiences. So where does Christmas think we are going to get the money to enjoy it?"
Baba Harare, who has just released a Christmas scorcher titled Zimbabwean Giant is hopeful that he is going to make waves this Christmas.
Filbert Marova, artistic director of the Zimbabwe Jazz Community Trust, who has just done the recent successful Jazz Festival says he has no more gigs lined up for this year as he can't find any.
He is appealing to anyone with a Christmas function to contact him.
Noel Zembe, a gospel singer articulated his disappointment at the coming festive season: "In the past, we used to enjoy unlimited fun at Christmas, but with this new world order where the money is being spent on wars instead on human beings, what is there to enjoy?"
Emmanuel Thomas, ex-Frontline Kids, a musician and pastor was more tolerant. He said that "God will provide. A miracle will happen if we pray harder."
Jevas Dzotizei, a vocalist in one of the local bands said: "Remember Bob Marley sang 'Jah provides the bread' and 'Them belly full but we hungry'. We are just gonna dance to Jah music and enjoy Christmas."
Jah Prayzah, through his manager, Keen Mushapaidze, said that although he is sympathetic with his fans who are finding it hard to enjoy Christmas like before, he had lined up several shows which will help them to forget their troubles. He will be too busy to worry about Christmas this year.
Mr Mbanga, a music promoter, is hopeful. He is organising a show featuring Mathew Kaunda aka Mateo, Patience Musa and Willom Tight during the festive season and feels that he will give the people something good to enjoy at Christmas.
Several other musicians did not have many good things to say about Christmas 2022. Many of them expressed the notion that it is going to be a miserable one this year, mainly due to economic hardships.
As everyone is aware, Christmas is supposed to be an annual festival commemorating the birth of Jesus Christ with vain and ostentatious display of pomp and ceremony.
It is observed primarily on December 25 as a religious and cultural celebration among the eight billion people around the world. A simple question many people ask is: "How does one celebrate Christmas if he/she has no money in his/her pocket?" This is the million dollar question.
Not many musicians, except the few top ones have got something to celebrate this Christmas, because their income has dwindled over the years, especially during the Covid-19 period. There are many reasons why this is so.
The four-tier monetary system recently introduced in the country where bond notes, point-of-sale machines, eco-cash and foreign currency are in play, has confused quite a number of musicians.
The runaway USD/Bond exchange rate has made life difficult for musicians, music fans, band managers and music promoters.
A fan who used to happily pay US$5 to gain entrance into a music venue is now finding it difficult to part with his US dollars (if he has any) when he knows that kind of money will fetch him/her up to $30,000 or more in bond notes on the parallel market which is enough to buy him/her enough food for the week.
The venue owner or the musician on the other hand does not know whether to simply accept US$5, $30,000 bond, swipe or eco-cash.
The venue owner/musician is faced with the following questions: What should the entry fee be at concerts? What legal tender should be used to charge at the door? Is it US dollars, Eco-cash, swipe or bond notes?
In view of the recent price hikes in about everything including fuel, bread, cooking oil, rice, sugar, pharmaceutical drugs, laundry and many other products, should musicians also hike their entry fees?
For the struggling musician, hiking entry fees is tantamount to reducing attendance figures and most of them are hesitant to chase away customers. That would be suicidal.
Even the best accountants and economists in the country are finding it difficult to give advice to musicians or to their managers and promoters.
Businesses have, in response, also started hiking their prices. Eco-cash agents all over the country have begun to charge between 20% and 25% commission to those seeking cash-out money through their systems.
Some musicians who get flat fees at venues are asking to be paid in US dollars only.
One band manager told me that if they are charging US$5 entry fee at a venue, they will simply multiply that by 600 if one chooses to pay through eco-cash or swipe. But to many, that poses another challenge. Do patrons wish to part with RTGS $30 000 because they have swiped or paid by eco-cash? That, straight away, spells a reduction in audiences attending live shows. After all,live music is perceived to be a luxury by most members of society and only those with extra cash can afford to spend such amounts.
Another band manager said this to me: "Today, my children went to school without eating breakfast because we couldn't afford bread in the shops. I even cancelled rehearsals because I did not have money for fuel to get there. These top government officials tell us to endure pain, but I have never seen any of them in supermarkets or petrol queues which means that they are well cushioned. In 2008, when Jonathan Moyo was at the helm of this government, they made us write propaganda songs such as Rambai Makashinga. Now they are telling us to endure the pain again in 2022. But how can we do that when we can't even buy drugs from chemists to endure the pain? Pharmacists are now asking for United States dollars only in order to buy medicine. Is that fair? As Misty-In-Roots sang: JahJah, How Long Do We Haffe Suffer?"
I could only sympathise with his emotional state but I could not offer any solution to this crisis.
Some musicians have already started penning songs about the present crisis. One song I have had the privilege to listen to goes something like this: It Is Going To Be Miserable This Christmas. Zimbabweans will endure anything but a miserable Christmas etc
It looks like as far back as 1974 Bob Marley had predicted our situation here in Zimbabwe when he wrote:
Them belly full, but we hungry
A hungry mob is a angry mob
A rain will fall, but the dirt it tough
A pot a cook but the food nah nuff
You're going to dance to Jah music, dance
We're going to dance to Jah music, dance, oh-ooh
Cost of living gets so high
Rich and poor they start to cry
Now the weak must get strong
They say, Oh, what a tribulation
Indeed, we have been dancing since time immemorial. Zimbabweans are known for dancing and making jokes out of crises to make light of serious situations, but how long shall we keep dancing in view of this tribulation?
Should I dare say "Merry Christmas Everybody?"
Feedback: [email protected]
Related Topics