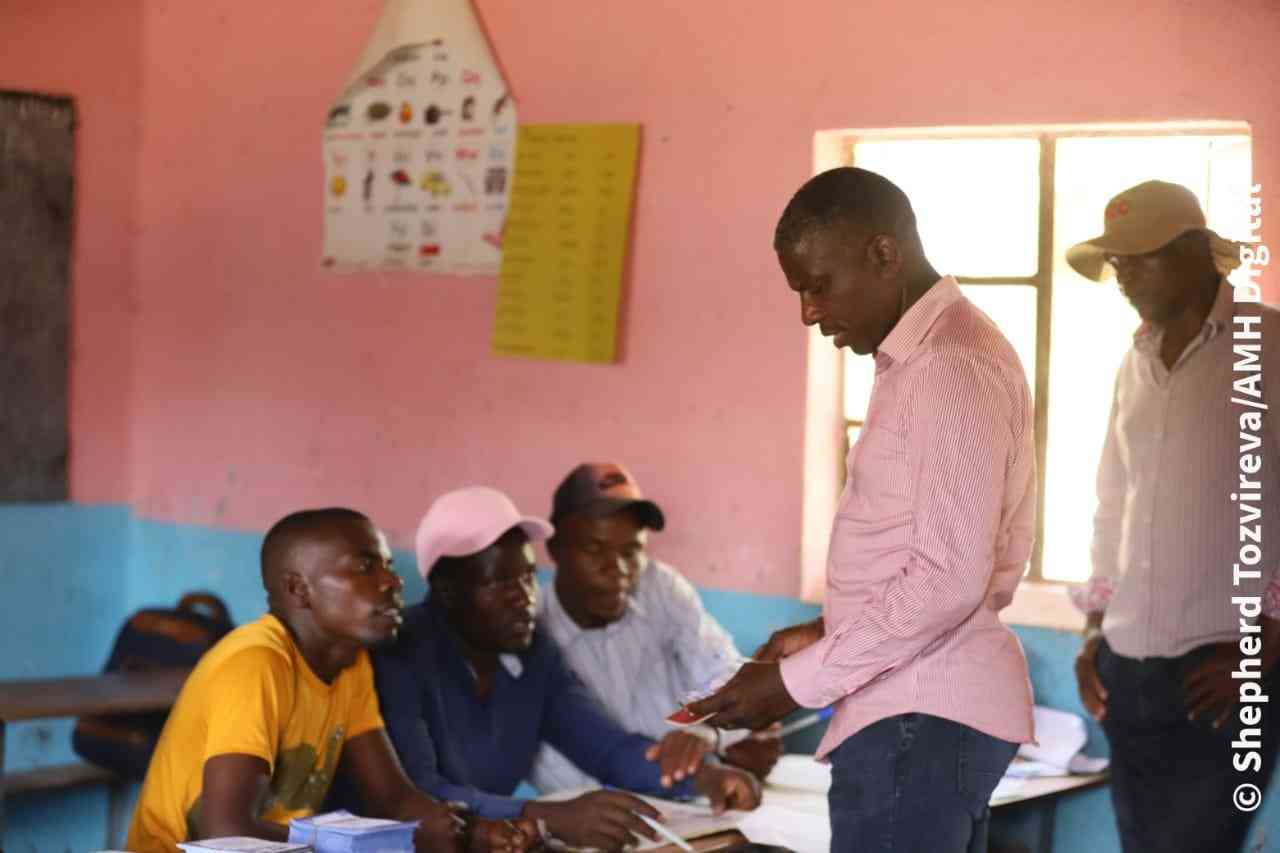 My Dear People
THE exposé by Al Jazeera has opened a can of worms after the Qatar-based television news network released the first of its four-part investigation on Zimbabwe's 'gold mafia' last week.
Ngwena's so-called ambassador at large and prophet (profit), Uebert Angel aka Uebert Madzanire, was in the spotlight bragging about how he had the power to sign deals for the country by himself and how he could bring in billions of dollars through the airport and use his diplomatic passport not to get searched.
He even went as far as assuring the journalists disguised as interested gold buyers that Ngwena will be in power until he dies.
This is the company that Ngwena keeps.
An individual, a pastor no less, who openly boasts of his ability to aid and abet corruption through money laundering and outright sleaze is said to be representing Zimbabwe's interests in 85 countries!
It is frightening that such criminality is being engineered by a so-called man of God.
But given his association with Ngwena and his corrupt mafia, one should have smelt a rat.
After all, the men of cloth associated with the octogenarian have proved that they are more concerned about bootlicking Ngwena than any concerns of the spiritual well-being of their flock.
One of these pastors going by the name Andby Makururu of the Johanne Chishanu sect actually declared that if one voted for Ngwena during this year's elections, 15 years would be added to their lifespan.
Unopenga!!!! If this is not madness on steroids, then I do not know what is.
Thank God for pastors like Celebration Ministries founder and senior pastor Tom Deuschle who have spoken truth to power about the absurdity of having a group called Pastors for ED.
In such a frenzy of corruption and over the top Ngwena praise- singing which has bordered on blasphemy by some of the pastors in the country, it provides a modicum of comfort to know that there are still some sober pastors.
It truly is the silly season as the country edges closer to harmonised polls this year.
Already the circus in Zanu PF is now in full throttle.
What better way to illustrate this than Chegutu West member of parliament, Dexter going down on all fours begging for votes in the Zanu PF primaries held over the weekend.
The sight of a grown man on his knees begging at the top of his voice for votes was unedifying as it was comical.
It is understandable why Dexter would be this desperate as he clinched his parliamentary seat in the 2018 harmonised elections thanks to the staggering incompetence of the Zimbabwe Electoral Commission (Zec).
Zec announced Dexter as the winner of the poll despite the fact that all evidence pointed to the fact that he was beaten by his MDC Alliance opponent.
Even after recognising its error Zec refused to change the result and in the process denied the electorate the right to put into office a candidate of their choice.
This is why many of us recoil in horror when we hear that this electoral body, which is not fit for purpose, will once again be running the elections this year.
Knowing that lightning will not strike twice, the absence of a helping hand from the sloppy ZEC has really got the poor fellow in sixes and sevens kkkkk.
A word of advice to Dexter, people vote based on the viable policies you present to them and not on how loudly you bellow on your knees pleading for votes.
Unopenga!!!!
Still on Dexter, l was not surprised at all to learn he has been involved in ugly skirmishes with supporters of Farai Chagavazira who he squared up against in the Zanu PF primaries as violence is an integral part of his DNA.
Who can forget that incident where during a clash with Norton MP Temba Mliswa in Parliament, Dexter loudly bragged that he had killed people in the past, people that he did not even know.
The clashes between Dexter and Farai were not the only incidents of violence in the lead up to the primaries.
There were also other violent clashes countrywide with allegations of murder, torture, kidnappings and even rape as the jostling for tickets to represent the party intensified.
This is how low the party has fallen since they, in their lack of wisdom, removed Gushungo the only leader Zanu PF had known with telescopic foresight.
If they can do this to each other; I shudder to imagine what they will do when they contest against the opposition in the harmonised elections.
It would be inhumane for me not to express my sympathy to the country's security forces who were initially promised a whopping 400% increment to their salaries, only to have it reversed after the money had landed in their accounts.
This was obviously to contain the anger and frustration among the security forces, something which an already unpopular Ngwena and his incompetent administration can hardly afford as the country heads for elections.
This was due to confusion within government departments.
Indeed they continue to show that the second repubric is the dispensation of poverty, darkness and confusion.
Munopengaaaaaaaaaaa!
Gushungo chete chete
Dr Amai Stop it! PhD (Fake)
Related Topics