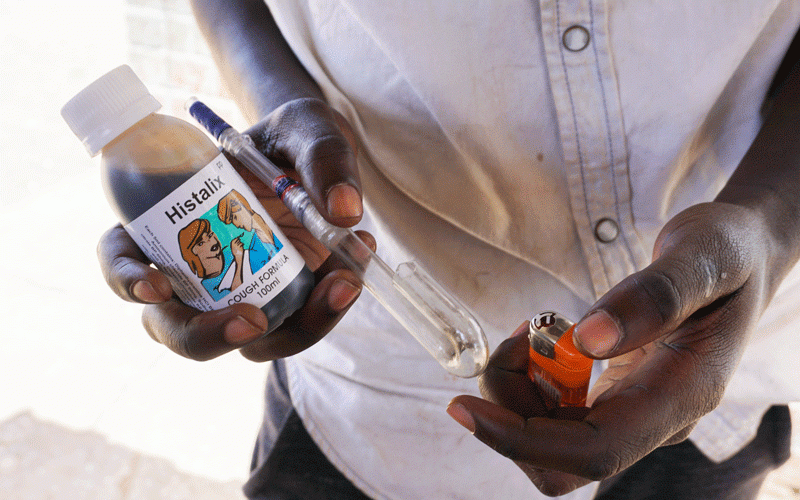 Zimbabwe is facing a growing catastrophe of illicit drug abuse with revelations that at least 60% of all admissions at mental institutions in the country are now linked to drug abuse by youths.
The growing use of illicit drugs such as cocaine, cannabis and crystal meth as well as the abuse of cough syrups and some homemade concoctions has been linked to the country's high unemployment rate that has left many young people idle.
Zimbabwe has one of the highest unemployment rates in the world with the majority of people graduating from tertiary institutions across the country every year without any assurance that they would ever get employed.
Young people that lack proper guidance are vulnerable to manipulation by drug peddlers that roam the neighbourhoods in urban areas.
The widespread use of foreign currency in Zimbabwe's economy has also made the country a favourite hunting ground for drug cartels that either bring dangerous drugs into the country or seek to use it as a transit route to bigger markets around the region.
There have been several cases of foreign nationals being arrested at the Robert Gabriel Mugabe International Airport and Victoria Falls International Airport while trying to smuggle in drugs such as cocaine and heroin.
In some cases foreign nationals have been arrested trying to get out of the country with stashes of drugs, which proves the point that Zimbabwe is being used as a transit route by cartels.
Such developments call for law enforcement agents to upgrade their crime-detection techniques and surveillance systems to halt the influx of dangerous drugs into the country.
It is a known fact that Zimbabwe's borders are porous and this makes it easy for criminal syndicates to smuggle into the country cough syrups and to some extent pharmaceutical drugs that are abused by drug addicts.
The police have to up their game and stop being reactionary in dealing with the growing drug abuse menace.
The war against drug abuse has to be taken to the smuggling points at entry points into the country to close the tap for the illicit business.
There is also an urgent need to deal with corruption at the country's borders if the supply chain for illicit drugs is to be disrupted.
Parents and guardians also have a major role to play in tackling the scourge of drugs abuse by ensuring that their children do not fall into the dangerous trap.
They should be aware of their children's habits and be able to observe any unusual behaviour so that those at risk are helped before the situation gets out of hand.
In a nutshell, Zimbabwe needs a proactive approach to address the drug abuse menace threatening the country's social fabric and could overrun the health delivery system.
Related Topics