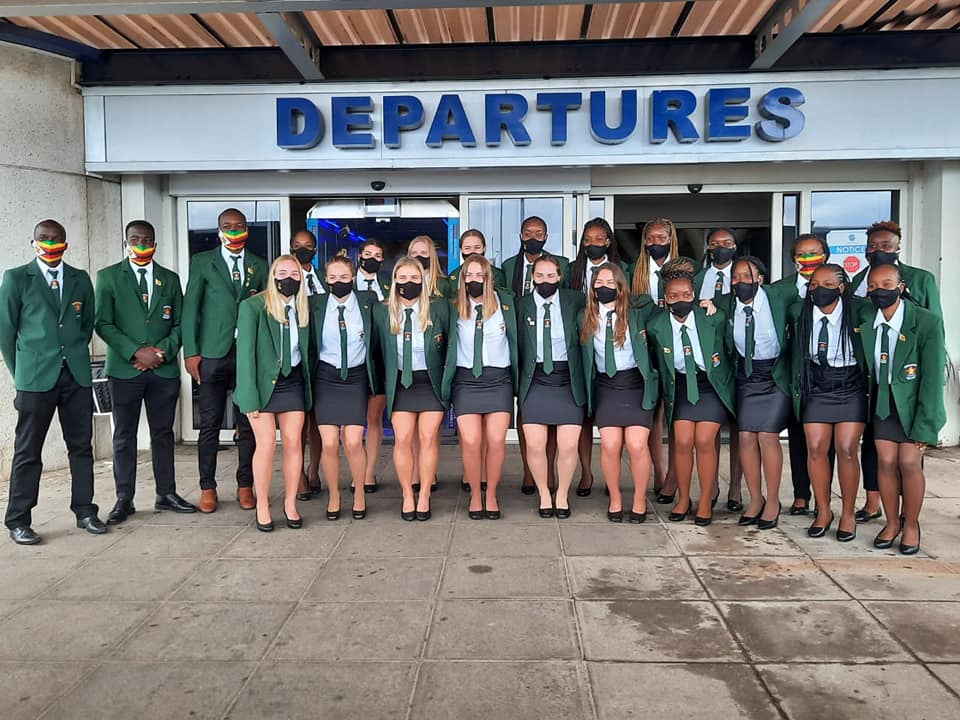 BY MAGRETH RUZVIDZO Zimbabwe Under-21 ladies field hockey team settled for a 12th place finish at the FIH Hockey Women's Junior World Cup in South Africa after suffering a 7-2 defeat to Malaysia yesterday.
This followed their 1-0 defeat to Austria on Saturday and the 18-0 thrashing by global powerhouse Netherlands in the pool matches.
The team made a promising start, beating Canada 2-1 in their opener, which was its solitary win at the highly competitive tournament.
In yesterday's match, Zimbabwe started well, taking the lead in the second minute through Tinodiwanashe Elijah before Alexi Terblanch scored the second goal in the 15th minute. The first quarter ended with Zimbabwe leading 2-1.
However, Malaysia dominated from the second quarter up to the final whistle, eventually running out 7-2 winners.
Coach Tendai Maredza, who was hoping for a top-10 finish, said there were issues that need to be addressed back home to ensure that the team becomes more vibrant in future.
"Going forward, we need to look at having a vibrant league, having a big pool of players, having grassroot development programmes and financial support to make sure that players play regularly against these team. There is also need to tour other countries so that we can play competitive hockey," he said.
Reflecting on yesterday's match, Maredza said a 12th place finish was a big achievement.
"Well, coming 12th is a great achievement based on what we have done previously. I still think we could have done better, but still it's a great achievement for Zimbabwe hockey," he said.
"Today (yesterday), we started off well, but then we made a lot of mistakes. We conceded soft goals and we just couldn't put away a lot of chances. It was an average performance, obviously Malaysia played well.
"In terms of the entire tournament, we started off well, but some of the games we didn't play well, we just didn't push hard when it mattered most."
Maredza said there were a lot of lessons to take away from the tournament, especially on team development.
"The experience has been good and we have learnt a lot of things that we need to work on to be able to compete to this level," he said.
"Hopefully we can go back to the drawing board and get the much-needed support to be able to map out a plan to be able to create teams that can constantly compete at this level."
Follow Magreth on Twitter @MagrethRuzvidzo
Related Topics