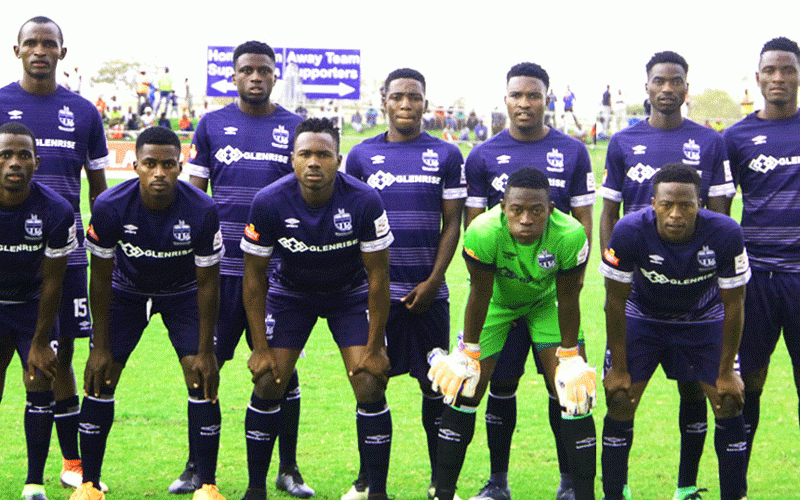 NGEZI PLATINUM . . . . . (2)3
HERENTALS . . . . . . . . . . (0)3
Ngezi Platinum Stars let slip a two-goal lead to share spoils with Herentals in a six-goal Good Friday thriller at Baobab Stadium yesterday.
It looked like the hosts would finally get their first win on the season after a dominant first half display but Herentals turned on the power in the second half and could have won the match had they not conceded late in the game.
Herentals substitute Tafadzwa Jimu was the star of the match, scoring two second half goals and forcing an own goal by Gareth Madhake while Prince Chama provided two assists and had a hand in the third one.
Tapiwa Mandinyenya and Tinotenda Murasiranwa had given Ngezi Platinum a two-goal lead in the first half.
Ngezi Platinum Stars coach Takesure Chiragwi was disappointed after the match.
"The truth is we dropped two points which were very crucial to us. We managed to get two early goals as we had planned but it's a game of football sometimes you lose concentration for a few minutes and you get punished. But we learn from that and we take it from there," he said after the match.
It was a difficult start to the first half for Herentals who conceded the opening goal barely six minutes into the match when Mandinyenya swept the ball home from close range after he was picked out by Marlon Mushonga.
Herentals created chances of their own but we're not decisive in front of goal and were made to pay when the hosts went on a counter attack which ended with Murasiranwa doubling the scores from inside the box.
Coach Kumbirai Mutiwekuziva was forced to make a double change late in the half, bringing Zibusiso Ruguchu and the star of the match Jimu for the ineffective Archmore Majarira and Christian Nyatondo.
Ngezi Platinum could have taken a bigger lead to the break were it not for wasted opportunities.
But The Students came from the breather a transformed side.
Jimu reduced the deficit seven minutes into the second half with a clever flick from a Chama freekick on the left side.
The forward came good gain in the 65th minute, nodding in a cross from Chama.
Herentals took the lead in a rather fortuitous manner after Gareth Madhake turned a Jimu shot into his own net,14 minutes from time.
Mushonga rescued a point for the hosts six minutes before full-time, curling the ball beyond Proper Chigumba from the edge of the box.
"I would just like to say it was a difficult game for us here at Baobab even though we managed to snatch a point. Ngezi were too strong for us in the first half forcing two goals. But we were strong mentally in trying to comeback. We told the players that a match ends after 90 minutes," Mutiwekuziva said.
Teams
Ngezi Platinum Stars: N Chadya, F Madhanaga, G Madhake, K Chigwida, T Murasiranwa (D Murimba, 26'), M Mukumba, W Vuwa (Q Amino, 66'), T Mandinyenya (B Mtigo, 60'), M Mushonga, T Benhura (E Mweha, 66'), L Kashitigu (P Moyo, 60')
Herentals: P Chigumba, C Nyatondo (A Mataranyika, 46'), C Mukuru (Z Ruguchu, 37'), G Chinobva, B Majarira, A Phiri, A Majarira (T Jimu, 37') (D Matowa 83'), I Benza (B Majarira, 46'), G Mukambo T Benza, P Chama,
Related Topics