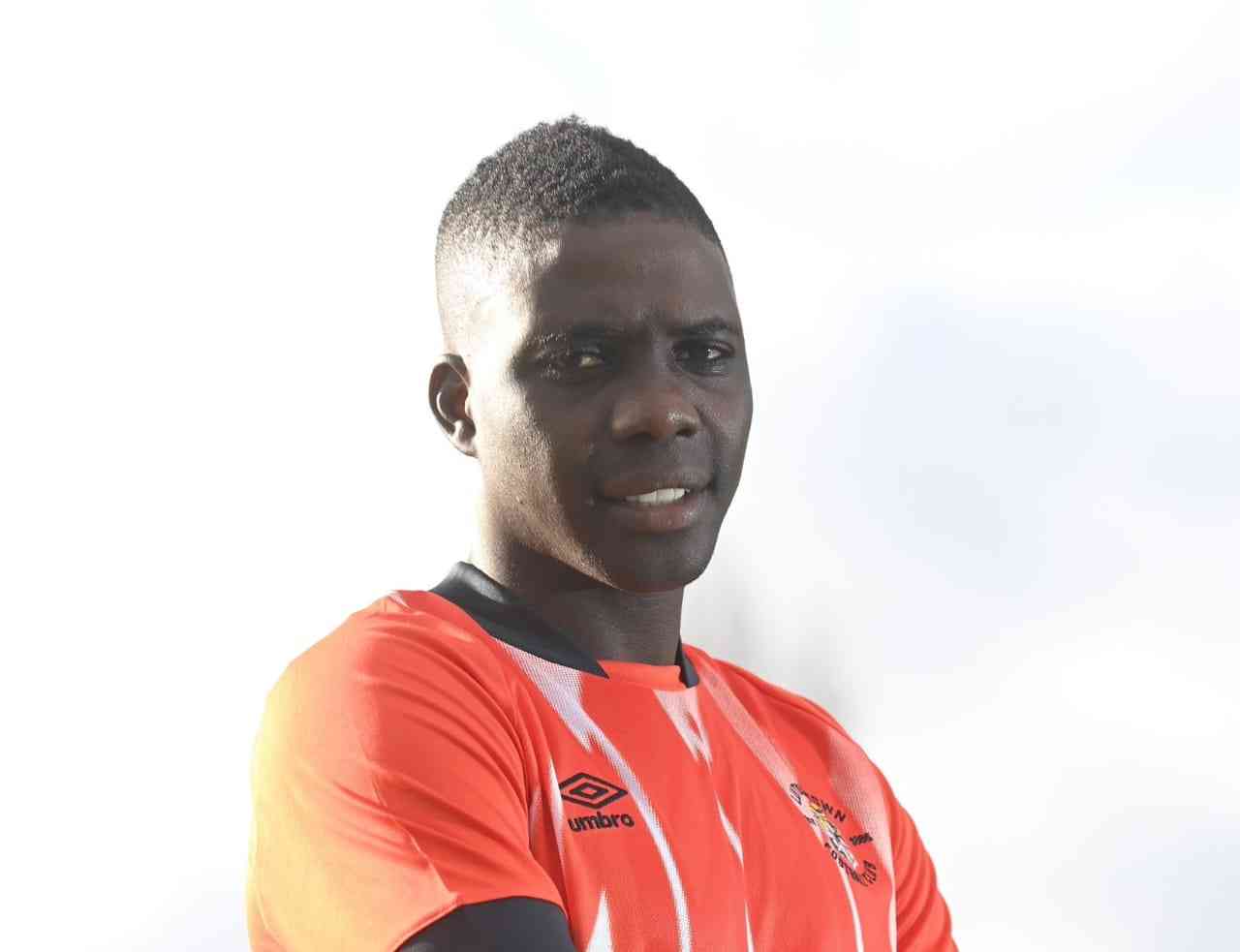 WARRIORS general manager Wellington Mpandare has praised Marvelous Nakamba's loan move to Luton Town which he believes will give the player a chance to restart his career which had stagnated at Aston Villa.
The Warriors midfielder completed a six-month loan move to the English Championship side on the transfer deadline day on Tuesday. He will link up with fellow countryman and compatriot Admiral Muskwe, who has been recalled from his loan spell at Sky Bet League One side Fleetwood Town.
Zimbabweans have expressed different views over Nakamba's latest move, with many saying the transfer to Luton represented a huge downgrade for the star.
But Mpandare disagrees.
He believes the 29-year-old has made the right decision by moving to the second-tier side who are fighting for promotion into the English Premier League (EPL).
This comes as it has emerged that a number of teams, including EPL side Fulham, and Championship sides West Bromwich Albion and Watford all tried to make a last-minute move for Nakamba.
The reports also suggest that a number of teams from Belgium, including his former paymasters Club Brugge made inquiries of the former Bantu Rovers player but it was Luton who offered a better deal.
"It's a very good move for Marve, which has got my full blessing," Mpandare said.
"There is more to this move than what people see and think. Unfortunately, I cannot divulge all the details to the Press, but people should know that Marve made a brilliant move in terms of his career development and of course for his personal life.
"This is a chance for him to restart his career. For some reason, things were not moving well for him at Villa so this is a chance for him to get some game time which is the most important thing for a footballer and to market himself. His talents are undoubted and it's just a matter of time before Villa or another league team realizes and get him. He still has a lot to offer and I'm sure he will do well.
"The other positive thing from his move is he is linking up with Muskwe and it's good for the national team. It gives them a chance to bond for the next six months. And also remember Luton are not very far in the championship race, so who knows, maybe he will help the team get promoted into the EPL and it will be easy for them to make his loan move permanent."
Luton are currently fourth in the Championship log standings and will be looking to maintain their position until the end of the season to secure a playoff spot for promotion, which is contested by teams which finish in positions three to six.
The first two slots, currently occupied by Burnley and Sheffield United, get automatic promotion into the EPL.
Nakamba has also spoken about his delight on moving to Luton to help them win promotion into the league.
"I'm very happy to be here at Luton Town," he told the club website.
"I know Henri Lansbury from Aston Villa and Ethan Horvath because I played with him at Club Brugge, so it's a good feeling to see them again.
"I spoke with the gaffer and he told me about the project of the club and I told him my situation, that it was interesting for me to come over here.
"I think it's good for the club, great for me and I love the ambition at the club. I'm looking forward to contributing to help the team."
Luton manager Rob Edwards said: "We're so pleased to be able to bring Marvelous in. That position is one we've been looking to fill for a while. I think we've got a lot of good midfielders, but not many natural, deep midfield players and I really like what he's about.
"He's got a brilliant attitude, great physicality, good quality and I think he really suits the way we play, so he will fit in really well with us.
"He's had amazing experiences playing in the Premier League and Champions League, and we want him to bring all of that to try to help improve us.
"There are difficult decisions within this window, but everything that we are trying to do is always with an aim to try to keep improving and moving forward, and we feel that being able to get Marvelous in the building to the end of the season is a real coup for us."
Nakamba found himself desperate for a new club after he was told by Aston Villa manager Unai Emery to leave.
The left-footed midfielder, whose brilliant spell under Emery's predecessor Steven Gerrard last season was cruelly cut short by an injury, forcing him to struggle for game time in the current campaign where he fell behind Douglas Luiz, John McGinn, Jacob Ramsey and Boubacar Kamara in the midfield pecking order.
The Warriors man had yet to make an appearance for the Birmingham-based team this term.
His contract at Villa ends in 2024, and the club continues to pay his full salary while on loan at Luton.
The Hwange-born star made 58 premier league appearances for Villa since joining from Club Brugge in 2020, following the club's promotion back into the topflight.
Follow Henry on Twitter @henrymhara
Related Topics