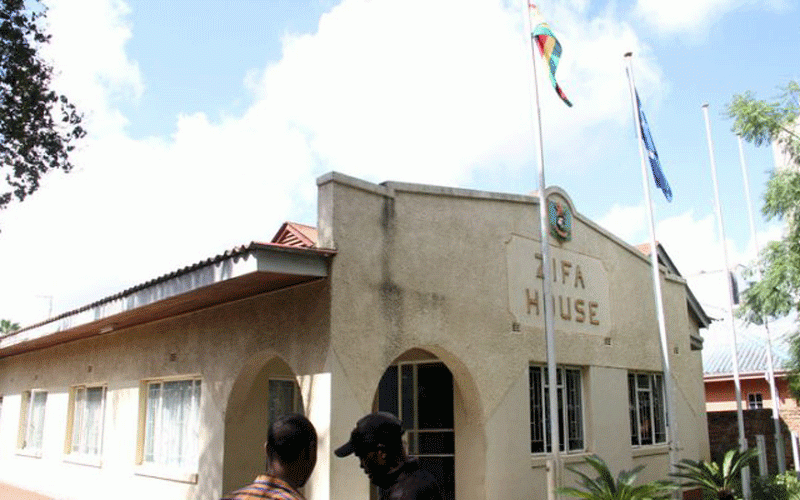 ZIFA has welcomed the forensic audit released to the public by the Sports and Recreation Commission on Thursday which exposed a massive rot in the way the Felton Kamambo-led board conducted its financial conduct.
The forensic audit reports carried out by BDO Zimbabwe Chartered Accountants revealed that Zifa could have been prejudiced of over half a million dollars in the period between December 1, 2018 and November 30, 2021.
Some of the financial irregularities uncovered include unaccounted for cash withdrawals, expenditure with no supporting documents and payments with no supporting documents among other things.
Acting Zifa president Gift Banda, who attended the press conference where the audit report was released, believes it is a massive step in coming up with a roadmap for the benefit of our football.
"When I came in (as acting president) we were given the mandate by the Zifa congress to carry out a forensic audit, but we could not run an audit report while another one was in progress," Banda said.
"But we are in agreement with the SRC on many issues. And that football needs to be cleansed is the general sentiment among all football-loving Zimbabweans. I hear quite a lot of people get worried about when we are getting back to Fifa membership and I always say allow the process to unfold, allow us to clean our football so that when we return to international football we are a better people," Banda added.
Banda said the next step for Zifa was to present the report at the next executive meeting.
The release of the audit report could also mean prosecution of those found on the wrong side of the law after the SRC decided to engage the RBZ, the Zimbabwe Anti-Corruption Commission, Zimbabwe Revenue Authority and the police to get to the bottom of the matter.
However, the SRC said a comprehensive roadmap for the recovery of local football hinges upon the release of the report by the Zifa restructuring committee which is set for next month.
"This (the roadmap) is where we are in agreement not just with Zifa here, but with Fifa itself. We have a process which has been undertaken and it is nearing completion by the Zifa restructuring committee chaired by Mr Blessing Rugara, they have already given us the draft report of the findings and recommendations as to what their views are and those views are coming from the generality of the public and particular stakeholders in football in this country," SRC board chairman Gerald Mlothswa said.
"Their final report will be ready on the 15th of December so the idea is that once we have those recommendations we sit down with Zifa to say these are the recommendations and you have seen the audit let's now come up with a specific roadmap. We want a roadmap that the media will hold us to account, hold Zifa to account and that roadmap will have the buy-in from Fifa," he added.
Related Topics