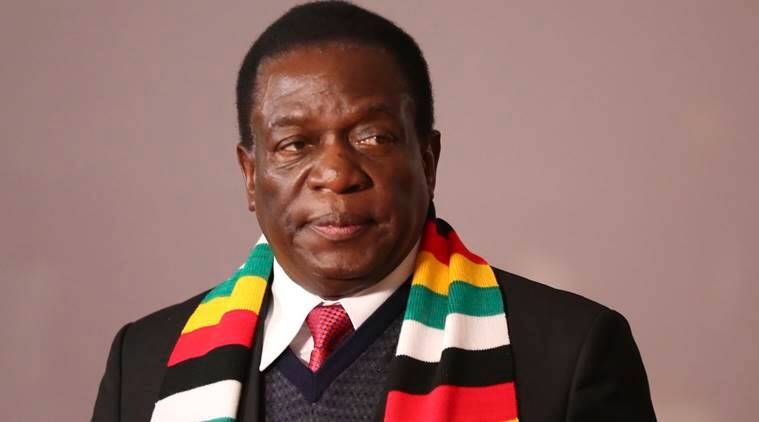 BY Paidamoyo Muzulu PRESIDENT Emmerson Mnangagwa is stamping his large political and economic foot across Zimbabwe, a large imprint that will outlive his term of office in all spheres of life, be it politics, economics or social. His influence will take generations to erase.
The assertion above may sound too harsh to reach, considering Mnangagwa has been in power for approximately five years after the November 2017 coup. However, there is a discernible trend going by what the President has done in the past five years.
Mnangagwa has presided over two key amendments to the 2013 Constitution. The two changes all sought to consolidate Executive power in the presidency.
In Amendment 1, the Constitution was changed so that there would be no public interviews for the offices of Chief Justice, Deputy Chief Justice, Judge President and Prosecutor-General. These three offices now have to be occupied after the President consults with the Judicial Service Commission.
It should be remembered that the decision and amendment of the Constitution was hurriedly done to accommodate Mnangagwa's choice of Chief Justice Luke Malaba, who should have retired after reaching the age 70.
The first amendment was immediately followed by the second that, among other things, extended the life of women's quota in Parliament and a new quota for youths.
In simple terms, these changes were done primarily to consolidate power and endear the Zanu PF  leader to women and youths, who ironically hold the decisive voting bloc.
It is interesting that women and youths (below 35 years) now need a special quota to be in Parliament. This is against the grain of other democracies. A major is a major, period!
In his short five years, Mnangagwa has appointed more than 30 judges and most are in a position to serve for 30 years — a generation. It can, therefore, be conceivably argued that Mnangagwa, like former United States President Donald Trump, has fashioned the bench to their liking and for generations at the stroke of a pen.
Outside the political arena, Mnangagwa has changed the economic terrain through his neoliberal policy of "Zimbabwe is open for business" and privatisation of State assets primarily in the natural resources sector.
Within a short space of time, Mnangagwa's allies and hangers-on have become multi-millionaires in US dollar terms. Most of their profits or fortunes are built from State tenders.
While in South Africa they deal with white monopoly capital, Mnangagwa has ensured that a truly black business magnate has emerged. It is these new black business magnates who have businesses straddling over every facet of the economy who in a decade will be deciding who rules Zimbabwe.
An endorsement from the clique of business magnates to any political party will sway the electoral result. Mnangagwa has managed to Westernise Zimbabwe's democracy within five years.
In a short five years, he has created the core of what Zimbabwe in a decade will call an establishment. Yes, this establishment will always include the military.
From now on and into the foreseeable future, the establishment has been entrenched and all other political players will adjust or adapt or they will simply be making noise in the political field. MPs, ministers and senators will from now not be decided at party congresses or annual conferences, but in some boardrooms where the wheelers and dealers are in charge.
It can be concluded that Mnangagwa not only came, saw and conquered, but also left a large footprint on the political scene like never before in our history. The full impact of his actions will be felt in the coming decade, when citizens will begin to know that their vote is used to sanitise what has long been decided in boardrooms of the establishment.
Probably, it is now clear that there is a need for ideological shift or that the neoliberals have it all.
Related Topics