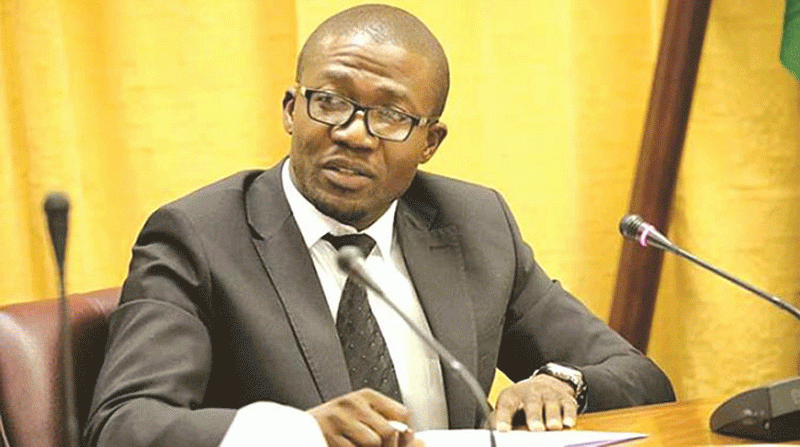 ZIMBABWE'S tourism sector suffered a setback due to the outbreak of the Covid-19 pandemic which crippled operations of the country's major businesses. This week, our business reporter, Freeman Makopa (FM), spoke to Environment, Climate, Tourism and Hospitality Industry minister, Nqobizitha Mangaliso Ndhlovu (NMN) about the strategies being implemented to boost the sector. Below are excerpts of the interview;
FM: We have seen various airlines establishing routes in the country, what is the government doing to attract new airlines including those that had abandoned the destination?
NMN: Clearly, Zimbabwe now has a strong base of airline business demand and tourism products that are attractive to new airlines including those which stopped servicing the destination. Our plan as a ministry and aviation sector is to increase access to air travel as a competitive advantage in our national economy. Our view is that enhancing travel in terms of access, affordable cost, and investment in infrastructure can be the foundation towards the progression of our tourism destination, with additional benefits to the economy through improved and sustainable jobs. The tourism industry is a sector where we can be innovative in facilitating destination connection using mobility infrastructure.
You may note that the well-programmed infrastructural development programme by the government is also bearing fruit as the country is progressively becoming a destination of choice. I am sure that we have witnessed how the Airports Company of Zimbabwe (ACZ) has been on overdrive to rehabilitate airports across the country in line with the Second Republic mantra "leaving no one and no place behind". Let me also point to you that as the minister responsible for Weather and Climate Services, we were complemented with investments on radar systems that we have installed in Harare (RGM), Bulawayo (JMN), Chiredzi (Buffalo Range), Kariba and Victoria Falls airports. These are complemented by 47 automatic weather stations. All these efforts are aimed at ensuring that the aviation sector has adequate information for timely and consistent reporting.
As such, the modernisation and expansion programmes for these airports has yielded positive results through the introduction of new airlines and the reintroduction of some of the airlines who had stopped their services to Zimbabwe. The following airlines have resumed operations as follows:
Qatar Airways commenced flights to Zimbabwe on August 1 2021;
MACK Air of Botswana started servicing the Kasane-Victoria Falls route on May 1 2021;
Fast Jet has scheduled flights connecting Victoria Falls to Kruger National Park through Mpumalanga since March 2022;
Lufthansa's Eurowings commenced flights on the Frankfurt-Windhoek-Victoria Falls route on March 30 2022;
Eswatini Air and Airlink have commenced flights into Zimbabwe.
Kuva Air, a new local private company, is offering chartered flights to domestic airports such as Kariba and Victoria Falls, among others.
These services are in addition to those already being offered by Ethiopian Airlines (Harare, Bulawayo and Victoria Falls), Kenya Airways, South African Airlink, Rwandair, Air Tanzania and Emirates.
FM: As the world moves towards sustainable tourism, there are opportunities to offer specialised training. Is the government doing enough to offer specialised training?
NMN: Training, re-skilling and up-skilling programmes aimed at equipping individuals with new and improved skills to those who operate in the tourism sector are on offer.
The Zimbabwe Tourism Authority (ZTA) has been conducting a nationwide service excellence training programme for tourism operators across the country.
The programme seeks to equip all tourism frontline staffers responsible for client services and interactions. The programme is running in line with the country's medium-term economic blueprint, the National Development Strategy (NDS1)
The sector is also focused on attracting new talent by improving the perception of tourism as a career choice and highlighting career growth opportunities within the sector, particularly at the time when the sector is facing staff shortage. As such, our ZTA is also conducting a career guidance programme in schools.
Lupane State University (LSU) has indicated their plans to build an international school of hospitality and tourism in Victoria Falls. In the context, the LSU has acquired land to build an international school to widen the base of personnel in the tourism industry.
FM: As things stand right now, how do you see the year evolving in terms of tourism compared to 2021?
NMM: The tourism industry is on a growth rebound and travellers increasingly now want to live their lives to the fullest again, mindful and reassured that it is safe to travel again. In 2022, Zimbabwe is expecting the following highlights, among others:
International tourism is expected to improve and recover in the year 2022 compared to 2021 as more destinations have gradually eased on travel restrictions, lockdowns and containment of the Covid-19 pandemic.
Domestic travel has rebounded through the ZimBho/IzimYami Campaign since 2020, and is promoting domestic travel that has seen an increase in the number of people entering the national parks and other recreational facilities. Since the inception of the campaign, entries into national parks increased to 251 088 in 2021 compared to 173 714 in 2020.
We are aiming to exceed the volume of tourist traffic in national parks and other local attractions for 2022.
We are aiming that each province will have its tourism master plan to ensure that we mobilise the domestic tourism sector. This is my priority, and for that we are completing the profiling of the attractions and ensuring that domestic and international investors can do business in the provinces.
Our people must have opportunities to visit facilities that are within reach, and these must offer top-class services to grow the sector into a US$5 billion dollar industry.
The waiver of Value Added Tax on domestic tourism and duty exemption facility is further expected to improve access to tourism products and services by the domestic market through extended price reductions.
FM: Zimbabwe is one of the fastest growing tourism destinations attracting foreign travellers. How can the country maintain this momentum and even build on it?
NMN: As a long-haul destination, the country is continuously engaging neighbouring countries to create combined packages, through cross-border tourism packages such as the Kaza Univisa concept and Tour de Tuli cycling event, among others. This was also tried and tested during the UNWTO General Assembly in 2013 with the use of the Univisa.
Focusing on domestic and regional tourism.
Coming up with new and more exciting packages to accommodate locals
Continuous benchmarking with other well performing tourist destinations.
Improving and increasing infrastructure to accommodate the latest trends in the tourism industry such as MICE Tourism.
The country has a diverse product with wonderful flora and fauna, we need to ride on the peace in the country, so we need to continue to improve our conservation efforts as these are attracting people into Zimbabwe.
Accessibility of the destination needs to be improved; this can be done through increasing long-haul flights into Zimbabwe.
FM: Does the country have a model to uphold the principles of sustainability and protection of destinations' characters?
NMN: Zimbabwe adopts sustainable tourism development guidelines and management practices as guided by the World Tourism Organisation (UNWTO) in its thrust to maximise the contribution of tourism to the economy.
The country also makes use of environmental policies and strategies such as the National Environmental Protection Strategy which highlights the four long-term priority areas of environmental protection:
Sustainable use of natural resources and waste management,
Improvement of the quality of the environment,
Maintenance of ecosystem stability,
Climate change mitigation and adaptation.
This policy is informed by the concepts of sustainable development and its goal is to avoid irreversible environmental damage, maintain essential environmental processes, and preserve the broad spectrum of biological diversity so as to sustain the long-term ability of natural resources, enhance food security, reduce poverty and improve the standard of living of Zimbabweans through long-term economic growth and the creation of employment.
FM: What else is needed to strengthen the tourism sector in Zimbabwe and to compete with other global players?
NMN: Nation branding is key for the destination to be competitive: We need to continuously collaborate and benchmark with other destinations to improve on our tourism offerings.
The tourism sector needs to continuously improve on tourism infrastructure development so as to remain competitive through affordable lines of credit.
Aggressive destination marketing needs to be pursued to increase our visibility locally and abroad. The sector is vulnerable to non-productive taxation that essentially discriminates against travellers and/or travel companies in relation to goods and services similarly offered in other sectors. There is a need to streamline our licensing regime. Maintain ongoing engagement with tourism players to reassure prospective investors of opportunities available in Zimbabwe. Develop new tourism products, as the sector firms up new international and regional trends such as the rise in travel for the millennials post-Covid-19 pandemic.
A robust domestic tourism segment; the Covid-19 pandemic demonstrated how countries with a stronger domestic component are able to weather storms in the event of diminished international travel compared to countries that solely rely on international tourism receipts. The National Tourism Recovery and Growth Strategy was borne out of the hard lessons we learnt during this period.
FM: What are the major concerns at the moment and why?
NMN: Destination Accessibility (limited roads, rail, air into tourist resorts and airlines into the country)
Lack of digital payment systems for international transactions in some tourism establishments.
Negative perception of the destination tainted by media outlets.
FM: How important is technology for you, in regards to tourism in the 21st century and what are the technological innovations that the tourism sector in Zimbabwe will or should see in the coming years?
NMN: Technology has assisted the sector to reduce costs, enhance operational efficiency, and improve services and customer experience through improved communication, reservations and guest service systems.
Covid-19 accelerated the digital agenda. Technology will continue to play an important role as a key enabler for a safe and seamless traveller experience.
Contactless experiences
Travellers are increasingly looking for experiences that minimise risk by reducing physical interactions and provide contactless or touch less options through; mobile check-in at hotels, mobile boarding passes, biometric solutions, digital ticketing, and contactless payment options, amongst others.
Urban and rural internet connectivity
Internet connectivity has become a basic requirement for the great majority of travellers.
In this context, we will continue lobbying with our sister Ministry of Information, Communication and Technology to provide internet connectivity (Wi-Fi and fibre) in urban and rural areas so that tourists will be able to share real time tourism experiences.
FM: On technological innovation, what should Zimbabwe expect in the coming years?
NMN: Whilst the Ministry of Information, Communication and Technology will definitely introduce some exciting innovations for us, l believe the following will be able key highlights to improve our tourism footprint on the global map:
The issue of e-passport which has been introduced.
The e-Visa system
Seamless boarder and airport system
Contactless payments
Use of mobile applications,
Use of QR Codes to market, promote and provide reviews on our tourism products
E-mobility which is a direct outcome of the Glasgow climate change Conference of Parties (COP26) that encouraged countries to promote mass public transport, efficient systems of moving people and goods.
FM: What are the plans for the tourism sector to fulfill the President's priorities and the country's vision?
NMN: I have no doubt that Zimbabwe is the destination of choice, and we must demonstrate strongly through how we produce products and services, promote access, provide convenience, and prioritise tourism investment activities that have a spin-off to promote our national economy. This is why we have a clear mandate and ambition to reach a US$5 billion dollar sector by 2025, through some of the following measures:
Adoption of appropriate tourism investment laws,
Improved infrastructure,
Engagement and re-engagement
Investment promotion
Provision of health and safety facilities in the sector.
Rethinking flying, introducing tourism on the rail and a variety of road tourism packages (such as the recently held Tour De Tuli)
Product diversification
Markets development and diversification
Destination accessibility
Tourism policy and legislative review
Visa facilitation.
Related Topics