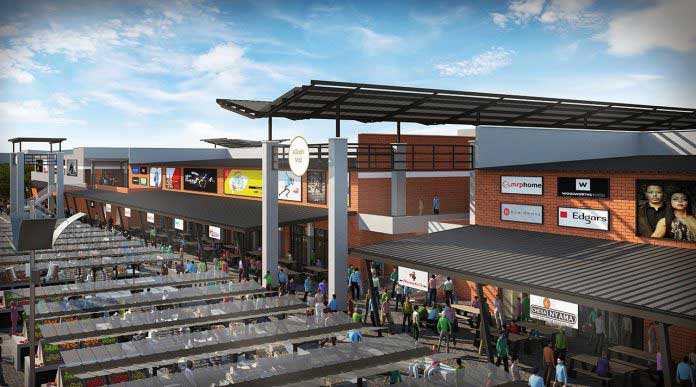 BY SILAS NKALA
A South African engineering firm that was awarded a tender to turn the Egodini bus terminus into a mall, has scoffed at criticism over its failure to complete the project on time, saying the delays do not matter.
Terracotta Trading Private Limited was awarded a US$60million tender to develop Egodini terminus in Bulawayo under a build, operate and transfer arrangement on October 11, 2012.
The project has missed several timelines, with council under pressure to cancel the tender.
Early this year, Terracotta director Thulani Moyo told journalists during a media tour that vending bays and the terminus will be opened to the public in April, but to date there is no movement.
But Moyo now says  they are not under pressure to complete the project.
"The delays do not matter as long as we do our work perfectly well.
"Timelines are just estimations that we might finish at the suggested time, but there is no harm in missing that time line," he told Sunday Southern Eye.
"We are working with all our local guys and we are very happy about the current progress on site.
"When we started one of my concerns was 'will we find people who can do this? Will we do it?
"We understand that companies are not operating like they used to.
"Some operate at 30% some at 40%, so they would not perform as we would expect."
On October 11 2012 after going through all the necessary processes, councillors were informed of the bidding process, where out of the 14 companies that attended the compulsory tender briefing only three managed to submit their bids namely; Pearl Properties, Roadport Private Limited and Terracotta.
Pearl properties had submitted an estimated project cost of US$30 million, Terracotta put the cost at US$60 million while Roadport Private Limited submitted an estimated project cost of US$3 million.
Terracotta was later shortlisted, and a contract was signed in 2015.
On March 1, 2016 the company set its construction commencement timeline for May 2016 with three phases being earmarked.
The first phase of the project was meant to be completed by November 2019.
Once completed,  the Bulawayo City Council will receive 30% of the revenue generated by the project, while Terracotta retains 70%.
Related Topics