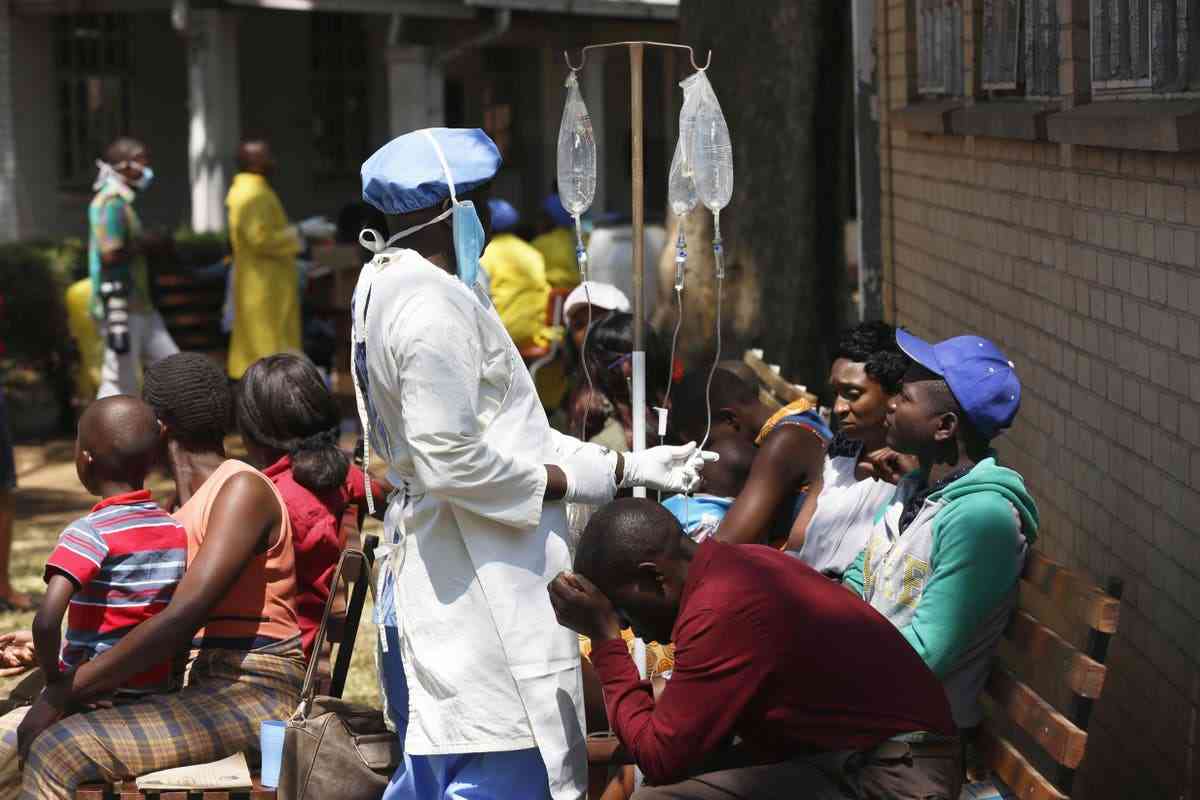 Cases of confirmed cholera in Zimbabwe have increased by 10 to 152 as fears grow that a full blown outbreak is imminent in the country unless urgent measures are taken to stem the spread of the disease.
By Friday, cumulative suspected cases stood at 665 with the daily average of cases currently standing at 15; Harare recording more than five cases per day since Wednesday.
According to a Health and Child Care ministry situational report, 15 new suspected cholera cases were recorded on Friday.
There were zero suspected cholera deaths while 10 laboratory confirmed results were reported over the same period.
The suspected cases were reported from Glen View (3), Dzivaresekwa (1) Borrowdale (1), Bindura (2), Beitbridge (2), and Chimanimani (6).
"As of May 5, 2023, a cumulative total of 665 suspected cholera cases, five laboratory confirmed deaths, 15 suspected cholera deaths and one-hundred and forty-seven (147) laboratory confirmed cases were reported," the report reads.
As of May 4, 31 people were hospitalised and admitted at Mutare City (2), Mutare Rural (2), Chimanimani (2) in Manicaland Province; Beitbridge (2) Hospital CTC in Matabeleland South Province and 5 in Mwenezi (5), Masvingo.
One person was admitted at Chirumanzu in Midlands, 14 in Harare and 3 in Mashonaland Central province.
"Tests done: 186 RDT (rapid detection tests) done, 100 RDT positive (45.1 % positivity) and Culture 371 culture done, 152 culture positive (31.2 % positivity). There were 15 New recoveries by the 4th of May national recovery rate is at 92% and cases in-care are 31," the report said.
Zimbabwe first reported cholera in 1972 with sporadic outbreaks occurring in subsequent decades.
The worst cholera outbreak in the country occurred between August 2008 and July 2009 where 5000 lives were lost.
It only stopped after international groups like United Nations agencies and USAID donated drugs and water treatment chemicals.
Similar factors, including poor water and sanitation remain the main causes of the recurrent outbreaks.
Critics blame the government for failing to address issues of poor water supply, blocked sewers and irregular trash collection, factors which are said to be making the cholera outbreak worse.
Related Topics