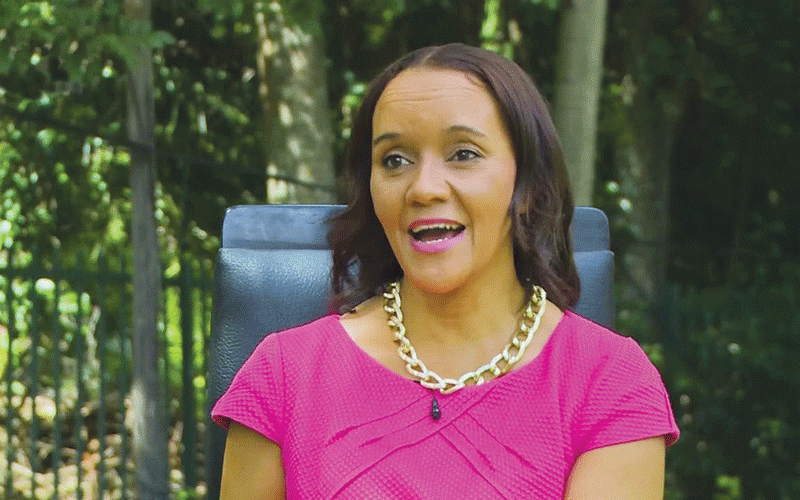 UNITED Zimbabwe Alliance (UZA) presidential candidate Elisabeth Valerio says the continued exploitation of Zimbabwe's natural resources by Chinese companies jolted her into joining politics.
Valerio's party, UZA, was formed in 2021 and it has promised to create a thriving society that benefits everyone if she wins the August polls.
In an interview with Alpha Media Holdings chairman Trevor Ncube on the platform In Conversation with Trevor, Valerio said she joined politics after two Chinese firms acquired licences to mine within Hwange National Park.
"My initial entry into politics was because I was trying to prevent Chinese occupation of our land because it had become so widespread and so concerning. It was not benefiting the citizens of Zimbabwe," Valerio said.
"I am on record as having essentially rallied communities around this notion that we need to stop this and prevent the Chinese from taking so much of Zimbabwe because most of these spaces are important for our country. They have sacred historic relevance, and we need to protect those spaces," she said.
Stakeholders in the mining sector have in the past raised concern over Chinese investors that are getting lucrative mining deals in the country.
Some Chinese investors have also been accused of verbally and physically abusing their workers.
In 2020, government reversed a decision to allow two Chinese firms to mine coal in Hwange National Park.
Valerio said some of the problems bedevilling Zimbabwe emanated from poorly-crafted policies.
"After sitting with individuals who had in-depth of knowledge from all sorts of backgrounds, the solution was that we should create a government because Zimbabwe's problems are centred on the government. The choices that are being made by this government are causing us to be in this situation, and the only way it can be fixed is to have a new government.
"As a political party, we have chosen not to necessarily focus on one space; we are now focusing on solving all the problems in Zimbabwe. We are building a manifesto that will actually look at every aspect of our society including the tourism sector and land issue."
She said UZA's participation in the forthcoming elections would not divide opposition votes, but would promote democracy.
"I was offered the opportunity to join other political parties, but I didn't see them aligning with my values and what I saw for Zimbabwe. I do not see any political party that I would say is the party that is really delivering upon what I would want to see promised to Zimbabwe," she said.
President Emmerson Mnangagwa is yet to proclaim the election dates, but has hinted it would be in August.
Related Topics