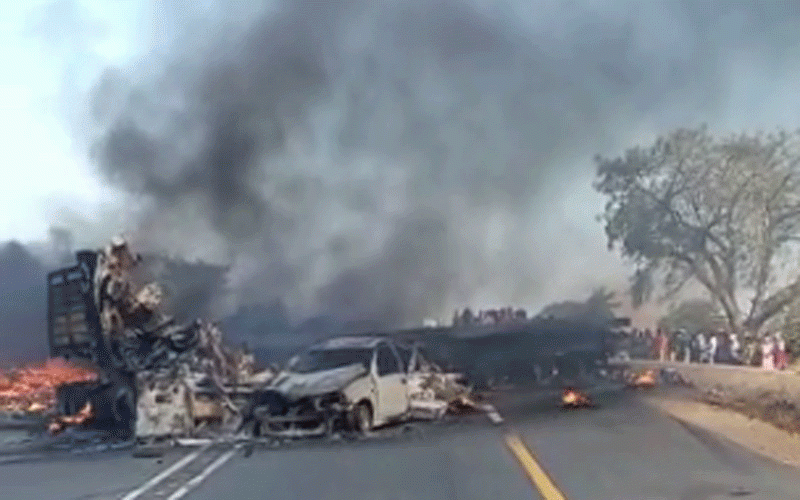 ONE person died while seven others were injured in an accident which occurred at Chivi turn-off along the Masvingo-Beitbridge Highway on Monday, police have said.
Initially there were fears that several people had perished in the accident.
In an update yesterday, police said: "A haulage truck which was travelling towards Beitbridge with five passengers on board was involved in a head-on collision with another haulage truck travelling in the opposite direction, with two passengers on board.
"Both trucks caught fire and were burnt beyond recognition.
"As a result of the explosion, Toyota Fun Cargo and Toyota Premier vehicles caught fire and were burnt beyond recognition. All occupants from Toyota Fun Cargo and Toyota Premier vehicles escaped unhurt."
Related Topics