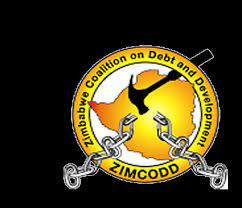 Dangamvura/Chikanga Member of Parliament (MP), Prosper Mutseyami has implored the government to disburse Constituency Development Funds (CDF) before the harmonised elections slated for August this year.
Speaking at the Dangamvura/Chikanga constituency feedback meeting on Friday, Mutseyami said it was important for the government to disburse the funds before the August plebiscite.
The meeting, organised by the Zimbabwe Coalition of Debt and Development, was attended by councillors, residents groups and civil society groups.
"As MPs, we had planned certain projects in our constituencies, but the funds were not coming. We applied for the funds long back, but the funds have not been released.
"As a constituency, we were supposed to get $22 million, but it has not been released on time. My appeal is that we should get those funds before elections so that we complete the projects that we have lined up," Mutseyami said, adding that the funds have since been eroded by inflation.
Residents expressed concern over rampant corruption at Mutare City Council regarding the issue of tenders.
"We have questions over the tendering system at the council, which we think is very corrupt. We have a case on the fencing of vendors' markets where the same person is being given the tender every time," alleged Jusa Kudherezera from the Manicaland Youth Assembly.
"We have also observed that the tenders are being awarded to companies outside Mutare. Does that mean we do not have companies in Mutare that can do the same jobs?"
In response, ward 15 councillor Nomore Nyanhanda said the council had a transparent way of handling tenders.
"Most of the questions here are too administrative, but tenders are vetted through a process. The tenders are advertised in newspapers and the applications are then vetted," Nyanhanda said.
Other residents called on the local authority to introduce new water meters saying they were being overcharged through the estimated bills.
Related Topics