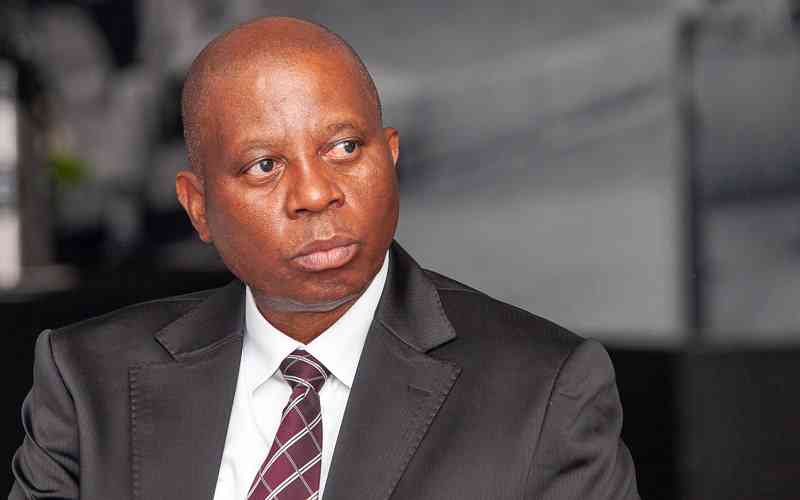 PROMINENT South African opposition leader Herman Mashaba, who was verbally pelted for linking foreigners to criminal activities in South Africa, says he made the remarks in the hope of fixing problems affecting Johannesburg.
Speaking in an interview with Alpha Media Holdings chairman Trevor Ncube on the platform In Conversation With Trevor, in an episode released yesterday, Mashaba, a former Johannesburg mayor, said he was not xenophobic.
Thousands of foreigners including Zimbabweans have been killed or injured in xenophobic attacks by South Africans linking them to criminal activities.
"When you have a country like South Africa, where you lose sovereignty, there is just no way that you can ever progress when you open your borders to everyone," Mashaba said.
"When I was the mayor of the City of Johannesburg, I discovered that we were sitting (on an) over 300 000 official housing backlog, but then here is the City of Johannesburg (which) just 30 years ago was a real world-class city, that was one of the most modern cities in the world and now buildings have been hijacked.
"We then put together a team to investigate what the problem was and we discovered lots of hijacked derelict and abandoned buildings. Up to 80% of the people we found in these buildings in very deplorable conditions were undocumented foreign nationals, people coming from all over the world, literally."
The ActionSA president said when he questioned this on December 1, 2016, he decided that it was unacceptable.
"I decided that, 'no, we cannot live like this because at the end of the day, the very same people (who) are exploited are undocumented foreign nationals'.
"If you go to the City of Johannesburg, you see human trafficking that is happening by foreign criminals and syndicates and I said ... if I do keep quiet on this, God will punish me," he said.
Mashaba added: "When I raised this matter, I was actually quite surprised at the way the people started attacking me, especially in the media and the beneficiaries of these criminal syndicates."
Following Mashaba's comments in 2016, there were widespread xenophobic attacks, in which foreign nationals, including Zimbabweans, were killed.
He was denounced for being xenophobic.
South Africa is set to deport Zimbabweans whose exemption permits expire in June this year.
The decision by the South African government to deport the Zimbabweans has been challenged in the High Court in Pretoria, while judgment has been reserved.
Related Topics