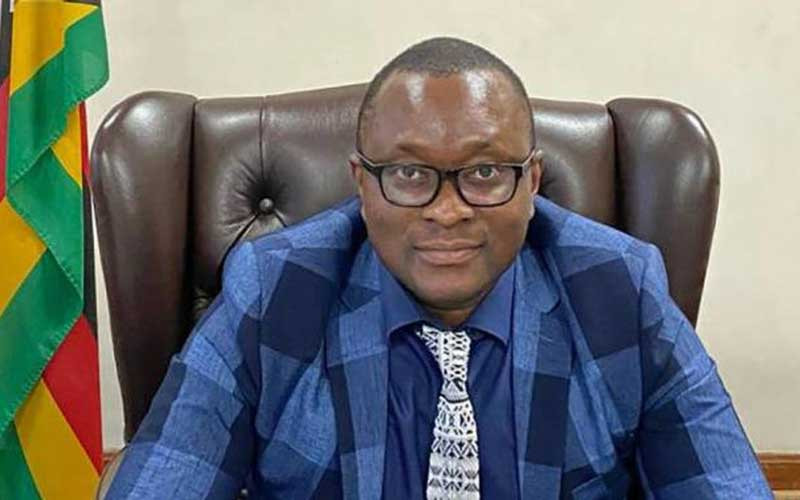 MAKONI West legislator Jenfan Muswere (Zanu PF) has told villagers in Manicaland province to vote for the ruling Zanu PF party for them to continue receiving free agricultural inputs and computers.
Muswere is also the Information and Communication Technology (ICT) minister.
Officially opening computer laboratories at three schools in Makoni West last week, Muswere ordered villagers to vote for President Emmerson Mnangagwa in this year's polls.
His ministry handed over 30 computers to Chemarima and Chamakumba secondary schools as well as Nerwande Primary School in Makoni West.
The computers are being distributed through the ICT ministry and the Postal Telecommunications Regulatory Authority of Zimbabwe (Potraz).
Muswere also distributed rice, mealie meal, food hampers, and a grinding meal to villagers. He donated 300 bags of cement to the three schools for construction of classrooms.
"I want you to remember that we are going to vote for only one President and he is Emmerson Mnangagwa and no one else. You are getting farming inputs for free from President Mnangagwa. If you vote for anyone to that position, that person whom you would have voted for will not be able to provide you with farming inputs like what President Mnangagwa is doing.
"President Mnangagwa and Zanu PF are the only ones with the capacity to provide you with these inputs. If President Mnangagwa loses, we will all be ashamed."
Muswere said Mnangagwa had intensified digital capability to rural schools through the national e- learning strategy that is aimed at bridging the digital divide between rural and urban schools.
"These ICT labs that we have launched today are going to connect the kids and teachers to have digital skills. These skills are now essential in the fourth industrial revolution. A child should not only see a computer at the workplace. A child should start to know computers from the primary level going upwards. We want to bridge the gap between a rural child and someone in America, London or Harare," he said.
Potraz deputy director-general Alfred Marisa said: "If we are to achieve economic development, it is going to be a result of all sectors working together to digitise. The country has made strides in increasing internet penetration in rural areas."
Related Topics