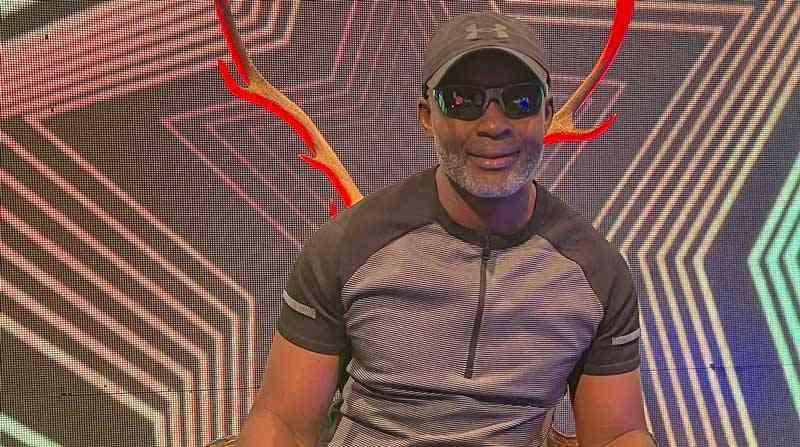 NORTON Independent legislator Temba Mliswa remains a comical character but he is one you cannot afford to ignore.
A rabble-rouser of note, he has been a thorn in the flesh of Zanu PF ever since he went rogue.
He has been a source of hell and restlessness for the ruling elites.
Mliswa was a Zanu PF functionary for years and became the provincial chairman for Mashonaland West before ditching the party and going independent.
As an independent legislator, Mliswa has poked holes into Zanu PF and government policies to the chagrin of the revolutionary party.
The Independent recently approached the firebrand politician to give his insight into the forthcoming elections.
And like many political and economic analysts, the Independent engaged Mliswa who predicted a tough time for President Emmerson Mnangagwa and his acolytes.
According to Mliswa, Zimbabwean youths and everyone, in general, has been left frustrated by the economic look of the country.
Corruption, a free-falling economy and dubious policies would also be against Zanu PF, according to Mliswa adding that the corruption scourge gripping Zimbabwe will cost Zanu PF.
"Young people are frustrated, a lot of things are not happening. At the same time, the President is trying to work as hard as he can but he has people around him that people don't like. Decisions have to be made. At times it's about collateral damage at the end because you can suffer from that," Mliswa said.
He believes Mnangagwa has done great but failed dismally in dealing with corruption.
"It's one of the issues that they (people) wanted to be addressed. I don't know how they are going to come right on that. But when people ask them what they have done about corruption, it becomes a problem," Mliswa added.
In an interview, United Kingdom-based economist and social commentator Chenayimoyo Mutambasere also concurred with Mliswa's views saying Mnangagwa promised a lot but nothing much has been done on delivery.
"The Reserve Bank of Zimbabwe (RBZ) has failed to create a monetary policy that stimulates supply to rescue the country from liquidity crisis and subsequent hyper-inflation.
"Zimbabwe has the worst inflation in the world and a runaway currency exchange between the local currency and the United States dollar. Persistence of a multicurrency system and the bond introduction in 2016, there has been no benefits of the system other than arbitrage," Mutambasere said.
She said allowing the Central Bank to undertake quasi-fiscal activity in failed attempts to manipulate the market was a big let-down for the government.
"While a lot of large corporations continue to benefit from the discounted exchange, the benefits have not been reflected in the economy," she added.
The last five years, she further argued, had seen an unprecedented level of policy announcements that interfered with business operations.
"This has exacerbated Zimbabwe's risk profile which reduces investment and makes existing investors take a more cautious approach as they counter policy unpredictability.
"While Fidelity Printers remained the central gold buyer, a combination of low price offers and poor mining infrastructure failed to stimulate the sector to its full capacity," she said.
"The collapse of collective bargaining resulting in industrial action in critical sectors such as health and education was a typical scenario of the last five years. If civil servants are underpaid automatically you have a very weak domestic market so the services industry that can only rely on local consumers suffers."
Mutambasere said the government had, in the last five years, failed to manage the public debt with the economy suffering from this failure.
"Key highlights include the Trafigura debt which saw the country's mining (nickel and gold ) assets being seized to pay back US$225 million owed for fuel wherein the total debt as of 2022 was US$10 billion.
"The country has continued to wreck up debt for other infrastructure projects that haven't delivered yet the debt owed is due for repayment of Hwange and Deka projects to name a few," Mutambasere said.
Political analyst Ricky Mukonza, however, noted that while corruption should be a deciding issue in any election, Zimbabwe did not seem to hold so much weight on it.
"I am saying this because there are many instances where either a party infested with well-known individuals who have been embroiled in corruption of one kind or the other, have been elected into power. In some cases, it is individuals who are elected despite perceptions that they are corrupt.
"In fact in many cases, these parties and individuals have been able to successfully spin the corruption issues to their advantage. It would also appear to me that voters fail to draw the connection between corruption and their government's failure to deliver public goods and services," Mukonza said.
He said Zanu PF will be judged harshly for its failure to deliver quality public goods and services like health care and education among others.
"Because of this failure, the quality of life in Zimbabwe has drastically gone down and this is likely to influence voters against voting for the party. Failure to manage the economy is also another negative on the part of Zanu PF.
"This is particularly so among the youths, a majority of whom have no hope of getting economic opportunities under the Zanu PF government," Mukonza said.
He said the power crisis threatening the country would also be a major factor against the ruling party come election time.
With all said and done, it remains to be seen whether Zanu PF would continue to dominate elections and whether opposition parties are prepared to take advantage of the lethargy on the part of the ruling party to upstage it in this year's plebiscite .
Related Topics