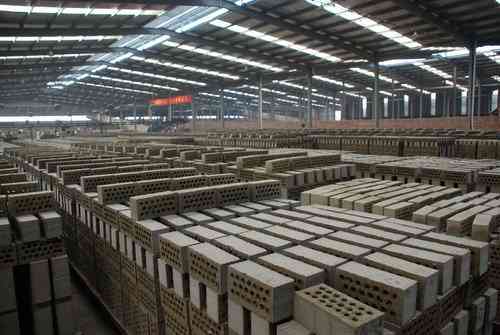 CHINESE brick manufacturer ZZBP has brought cheer to communities around Hwange following the commissioning of its operations which have to date transformed the area by providing employment and other benefits.
The company in a statement noted that it was working in accordance with the community and environmental management regulations. This is in stark contrast to accusations that have been raised against Chinese investments in the country. The brick manufacturer said besides working with the community, they have also addressed employment problems in the community through creating 200 jobs for the villagers.
"ZZBP is a joint-stock brick factory which introduced Chinese equipment and technology. After the plant was completed and put into production, it started production in strict accordance with the requirements of the community and environmental management departments.
"This has improved the people's standards of living and general well-being. The employment problem of 200 villagers has been effectively solved. It has raised their income and improved the living standards of villagers," ZZBP said.
Villagers, according to the company, have also benefited from getting bricks in their proximity at affordable prices.
"The plant also provides bricks for the surrounding villagers for building their houses. At the same time the production process takes the semi-dry process, eliminates the external discharge water source, and effectively protects the overall environment," ZZBP said.
The brick manufacturer further noted that brick manufacturing facilities do not use chemicals and their operations are environmentally friendly.
Brick moulding regulations in Zimbabwe are governed by Statutory Instrument 7 of 2007 (Environmental Impact Assessment and Ecosystems Protection) which states that clay brick moulding activities require a licence.
Part of the licensing process is that the client has to submit an Environmental Management Plan (EMP) which compels the client to rehabilitate the clay extraction site before decommissioning the project.
The Environmental Management Agency (Ema) in a written statement to the Zimbabwe Independent exonerated ZZBP citing that the brick manufacturer was operating within the confines of all environmental guidelines.
"The company has rehabilitated all previously mined pits and currently has only one active pit. The Agency inspects for billing every quarter for every client or project.
"Also, the Agency carries out inspections as and when a need arises, to keep project development in check and ensure implementation is done sustainably and the environment is protected.
"The Agency is also calling on all project developers to implement their projects as per the guidelines of their Environmental and Social Impact Assessment (ESIA) certification, and it remains a punishable offence to implement a prescribed project without an ESIA certificate. Every project development should mainstream environmental protection as a basis for sustainable development," Ema said.
Related Topics