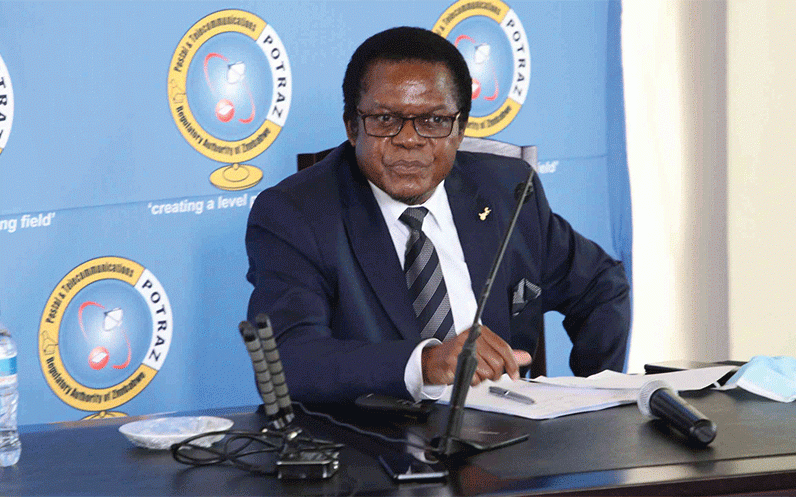 THE Postal and Telecommunications Regulatory Authority of Zimbabwe (Potraz) says inadequate foreign currency allocations is hampering network expansion projects.
In his sector performance report for December, Potraz director-general Gift Machengete said the telecommunication sector has not been spared the harsh economic conditions.
"The sector continues to be negatively affected by the inflationary operating environment; unavailability of credit, reduced real disposable incomes and shortage of foreign currency, among other challenges," he said.
"The increased load-shedding has posed a serious challenge to operational efficiency, impacting overall quality of service and raising the cost of service provision.
"Inadequate foreign currency allocations continue to affect network expansion and maintenance efforts."
Machengete added: "Unlike other services that may have alternative local supply, the provision of telecommunication relies heavily on imports in the form of equipment software as well as bandwidth."
He said the sector continued to grow as more services move to digital space, contributing to the increased demand and consumption of telecommunication services
"This growth has been supported by the availability of the internet which is increasingly becoming easily accessible across the country," the Potraz boss said.
"There is still great scope for the postal and courier sector, as the world becomes ever more connected and digitalised, with good quality of service and standards and practices, can serve as the physical connector.
"This will require greater financial commitment from the government more tailored regulations, improved performance by operators, more consumer awareness programs and greater interoperability with other sectors."
Related Topics