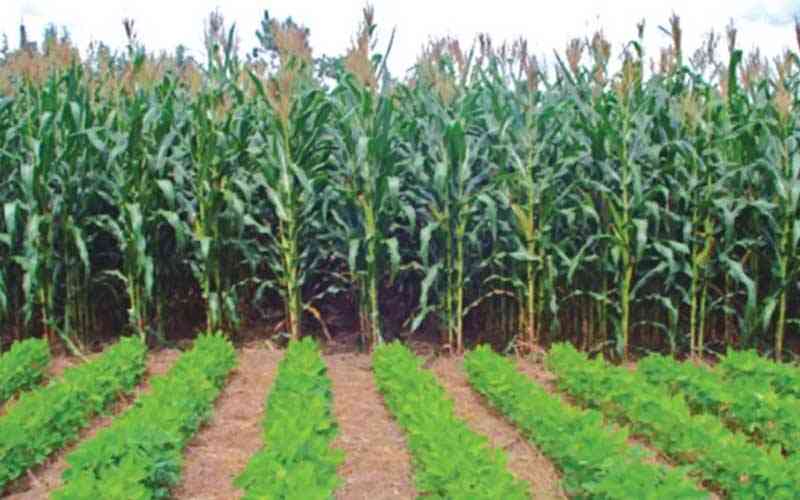 RURAL women in Chirumanzu district, Midlands province are set to benefit from a Hand-in-Hand Zimbabwe agriculture project, which will assist them prepare and package small grains.
Chirumanzu district is naturally a dry area, with climate change effects now dulling prospects of good agricultural yields.
The women have come up with an enterprising group called Kuwadzana, which is mixing and manufacturing small grains for porridge, as well as supplying and packaging them for shops at a price of US$1.
The group recently won US$1 500 first prize for its innovative projects. It used the money to purchase a grinding mill, scale, packaging material, sealers and grain.
"We make mixed porridge from various grains including maize, rapoko and groundnuts, among others," group member Linda Moyo told Southern Eye.
"When we started we used to pay for the grinding of these grains, thanks to the intervention of Hand-in-Hand, the prize money we got saw the organisation purchasing a grinding mill, scale, sealers, packaging materials and grain to enhance our project."
She said there was a ready market for the grains in Chirumanzu and Masvingo.
Another women's group, Usimbetarega is into production of vegetables and other horticultural crops.
Some of the produce is sold at nearby Hama High School.
The Usimbetarega group is also being supported by Hand-in-Hand. It was given a solar-powered submersible pump after coming second in the competition and winning US$1 000.
"Water has always been our biggest nightmare in this project but now that we have a submersible pump, we can irrigate our crops and realise high yields," said group leader Margaret Chuma.
Other female entrepreneurs from the area such as the Pachedu group are into poultry projects. The group got US$700, which it used to purchase cement, mesh wire, chicken feed, roofing material and 150 broiler chicks.
Kubudirira, another group, got US$500, which it used to buy 125 chicks and water troughs.
Chirumanzu's ward 8 councillor Tirivanhu Mhazo said instead of giving "short-term" handouts, Hand-in-Hand had been assisting women with long-term sustainable projects.
"Some non-governmental organisations only give food handouts," Mhazo said.
Shurugwi's Tongogara rural district councillor for ward 16, Simbarashe Mudzingwa said the projects were tailored in such a way that even after the end of the project lifespan, people could continue production and sustain their lives.
Shurugwi assistant district development co-ordinator Stan Mpofu said the Hand-in-Hand project was tailored to ensure communities sustain their food and nutrition requirements, as well as value add their agricultural produce.
Hand-in-Hand chief executive Felix Tete said besides economically empowering women and youths, his organisation was assisting communities to deal with gender-based violence.
Meanwhile, Hand-in-Hand has assisted the Sungano women's group in Shurugwi to start a bread-making project, while the Kuvimbika Kushanda group was helped to embark on a detergent-making project.
Related Topics