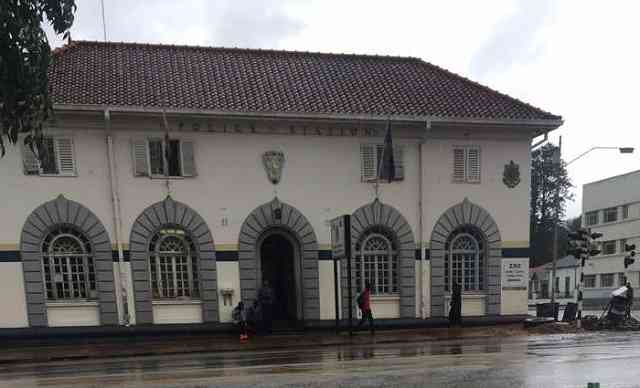 POLICE in Gweru rural district have banned the carrying of machetes and other dangerous weapons to curb rising cases of murder, among other crimes in the district.
Midlands provincial police spokesperson Inspector Emmanuel Mahoko yesterday said the ban was effective for three months.
"Officer commanding police Gweru rural district Chief Superintendent Enthia Muzvidziwa has issued a prohibition order for the carrying of dangerous weapons in public areas," Mahoko said.
"Due to the increase in assault, robbery and violent crimes such as murder where dangerous weapons are used during the commission of these crimes this prohibition order will be in effect from October 24 2022 to January 24 2023."
He said police would be conducting patrols and traffic searches looking for weapons such as machetes, knobkerries, swords, knives, spears, catapults and other offensive weapons during the ban period.
In recent weeks rural areas around the Midlands capital have recorded a spike in murder cases involving the use of dangerous weapons.
Meanwhile, Gweru residents are planning a mass sit-in at Town House to press the local authority to address service delivery issues.
Three residents associations, the Gweru United Progressive Residents and Ratepayers Development Association (GUPRRDA), Gweru Residents and Ratepayers Association (GRRA) and Gweru Residents Association (GRA) have jointly notified the police of the intended demonstration scheduled for next Monday.
"Despite several attempts by the collective residents associations to have several service delivery issues addressed, Gweru City Council refuses to attend to our concerns," read the letter dated October 11 addressed to the officer commanding Midlands police.
"Residents of Gweru have asked us to engage your esteemed office after ward consultations to notify you of the planned mass sit-in to be held at Town House Gweru municipal buildings on October 17 from 11am to 1pm."
The residents want the issue of estimated bills, water disconnections without court orders, unprocedural rebasing of the 2022 budget, attachment of residents' property and suspected water contamination to be addressed following recent diarrhoea cases.
Mayor Hamutendi Kombayi hit back at the residents associations saying they did not give dialogue a chance.
"No effort was made for dialogue, and they rush to hand over notifications for a demonstration," Kombayi said, accusing the associations of "playing to the gallery of their donors".
Follow Stephen on Twitter@jagganox78
Related Topics