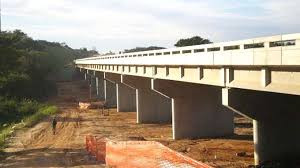 The Centre for Conflict Management and Transformation (CCMT) has moved in to resolve a long-running land dispute at Mberengwa Vanguard Mine after residents at the now-defunct asbestos mine clashed with Mberengwa Rural District Council (RDC).
This follows reports that the council is planning to evict people staying at the mine.
Speaking on Wednesday during the commemorations of the International Day of Peace held at the mine, Mberengwa district co-ordinator Vafias Hlabati said: "The situation was so tense with people staying at Vanguard saying council wanted to evict them from the houses. But through the good facilitation of CCMT, we managed to meet the residents, the district council and other stakeholders and we agreed that there was need to regularise the stay of Vanguard occupants."
Hlabati said it was then agreed that after regularisation, council would build a clinic, roads and school among other facilities for the community.
Mberengwa RDC acting chief executive officer Percy Mwedzi said council could not plan for the development of the mining community as a result of conflict.
"The occupants at Vanguard were saying they could not vacate the place because their former employer owed them outstanding dues. It was as a result of that conflict that as council we could not plan for the development of the community. So after CCMT intervened as a mediator, we managed to dialogue and the residents realised that they needed us so that we could give them proper services."
CCMT director Xavier Mudangwe said his organisation was there to offer conflict resolution services.
Related Topics