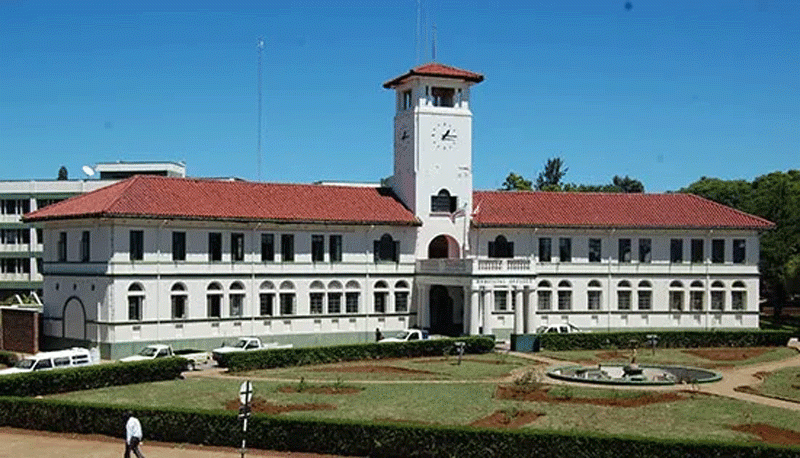 A SPIRITED bid by MDC Alliance councillors in Gweru to grant President Emmerson Mnangagwa Freedom of the City status flopped after Citizens Coalition for Change councillors shot down the proposal at a full council meeting on Wednesday.
Freedom of the City status is normally an honour bestowed by a local council upon a valued member of the community, or a visiting celebrity or dignitary.
Business of the day almost came to a halt as councillors exchanged harsh words when Gweru mayor Hamutendi Kombayi made a proposal during an ordinary council meeting to honour Mnangagwa.
"President Mnangagwa is a product of the Midlands province and he has done so much that we have benefited from as a city both in the implementation of the National Development Strategy 1 and in the country's 2030 economic vision which is in line with our council being a city of choice by the same year," Kombayi said.
Councillor Edison Kurebaseka (ward 9) then moved the motion which was seconded by Tawanda Magidi (ward 16).
Councillor Doubt Ncube (ward 3), however, made a counter-proposal which was seconded by former mayor Josiah Makombe (ward 2).
"A person bestowed the Freedom of the City status should have served the people of Gweru," said Makombe.
"Gweru roads have potholes, refuse is not collected because council does not have foreign currency to buy fuel and the city goes without water for weeks, hence as Head of State presiding over such a failing economy, he (Mnangagwa) can't qualify to be given that status."
Deputy mayor Cleopas Shiri concurred with Makombe, adding that there was nothing positive Mnangagwa had done for the Midlands capital to deserve the honour.
Councillor Martin Chivhoko (ward 4) weighed in further driving home the point made earlier that Mnangagwa had done nothing for Gweru to be accorded that status.
But other councillors disagreed saying councillors must put aside their political differences and honour Mnangagwa for being the first President to come from the province.
The city fathers then engaged in a heated exchange of words over the issue for over an hour at the expense of service delivery issues on the agenda.
Kombayi was forced to divide the house and the councillors went for a secret ballot with those opposed to the proposal winning by eight votes against seven. One councillor did not attend the meeting.
In 2020 when Victoria Falls was declared a city it awarded Mnangagwa Freedom of the City status in recognition of his contribution to the resort town's transformation.
Follow Stephen on Twitter @jagganox78
Related Topics