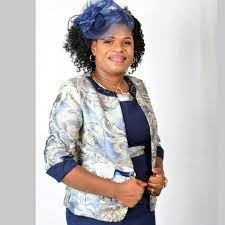 BY TENDAI SAUTA GOSPEL diva Dorcas Moyo says she is happy to have launched her eighth album titled Bvudzi Rangu Ramera before a full house at Skyview Conference Centre in Mutare over the weekend.
The award-winning Moyo told NewsDay Life & Style that she had big plans to take her music across the world.
"I thank my family and the Heavenly Melodies band for their unwavering support. I have lined up a number of shows and video shooting tasks for my fans' favourite songs," she said.
Moyo, who started singing at the age of six, described the ministry as a big field which required more labourers.
"I would like to encourage my fellow artistes to work hard and perfect their acts for them to succeed in the arts industry. Let us all be geared for it," she said.
"In life, we face a lot of challenges and we have to wait upon the Lord to get restored."
She added: "Judges 16 vs 22 says and his hair grows back again…So no matter whatever you face in life as in challenges, losses or failures, your hair will grow again. In life, we meet a lot of challenges, but God will not forsake us."
Some of the songs on the 10-track album produced by Olin Anderson at Kunashe Studios are title track Bvudzi Rangu Ramera, Munopindura, Anonzvera Moyo, Nhare, Mvura Yoturuka, Muchandivhumbamira, Mukuru Wehondo, Tirikutandara and Hossana.
The launch was graced by Bethany Pasinawako, Mathias Mhere, Pastor Tinashe Murigo, Royal Trumpet, Caroline Chidzikwe and Kudzi Nyakudya, among others.
Follow us onTwitter @NewsDayZimbabwe
Related Topics