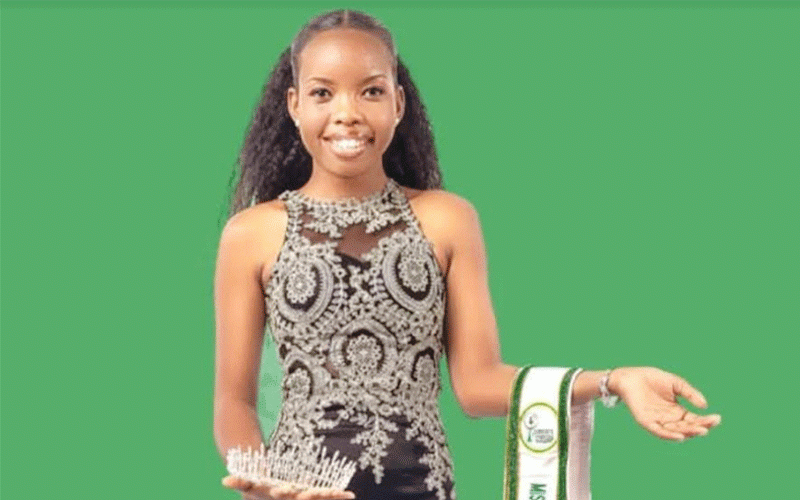 MISS EcoTourism Zimbabwe Boitshepo Shumba is battling to keep her crown amid an abortion scandal.
The 20-year-old rising model is alleged to have fallen pregnant, which is against the rules of the pageant concerning a title holder, and in a bid to save face, she reportedly aborted the pregnancy.
A well-placed source told NewsDay Life & Style that the model had been undecided about the abortion because of her religious faith.
"Her family knew that she was pregnant and she had initially wanted an abortion, but they changed their minds," the source said.
"Tshepo's mom was informed on WhatsApp text around April 25 with photos of the scan and details, but they pretended to know nothing.
"They went to a hearing with the Miss EcoTourism guys and they pretended to be shocked. They signed a contract that stipulated that she will be sued for R50 000 if she tarnished the image of the brand".
In a leaked WhatsApp voice note and chats, a distressed Shumba could be heard complaining that she is tired and does not want to disappoint her parents.
She could be heard in a WhatsApp voice note asking that her mother should not be told about her pregnancy and the man who impregnated her.
"I will soon be going to Durban to represent Zimbabwe and my parents are happy and proud. I have always been a good child,so I don't want to hurt my family," Shumba said in a voice note.
"I have a headache now and I can't even eat. I have cried and run out of tears," she added partly complaining about a man who got her pregnant.
Shumba is currently signed to Truth Models and is the outgoing Miss Truth.
NewsDay Life & Style is in possession of an ultrasound scan report dated April 10, 2023 bearing the model's name and it confirms "a single live intrauterine foetus" in first trimester.
According to sources close to the developments, Shumba had initially said she had a miscarriage, but organisers said she can't even be pregnant according to the pageant's regulations.
Shumba is said to have then changed her story and said she was never pregnant, but was sick.
"Petronella (Moyo), the current licence holder of Miss EcoTourism), and her team are busy conducting an investigation and they have been lied to by the family," the source said. Efforts to get a comment from Shumba were fruitless as the model and her mother's phones were not answered.
Her sister initially answered and said the line was bad and efforts to contact her later were fruitless as the phones were no longer available.
Miss EcoTourism organiser Moyo said she could not comment on the matter because it was currently being handled by their lawyers.
Related Topics