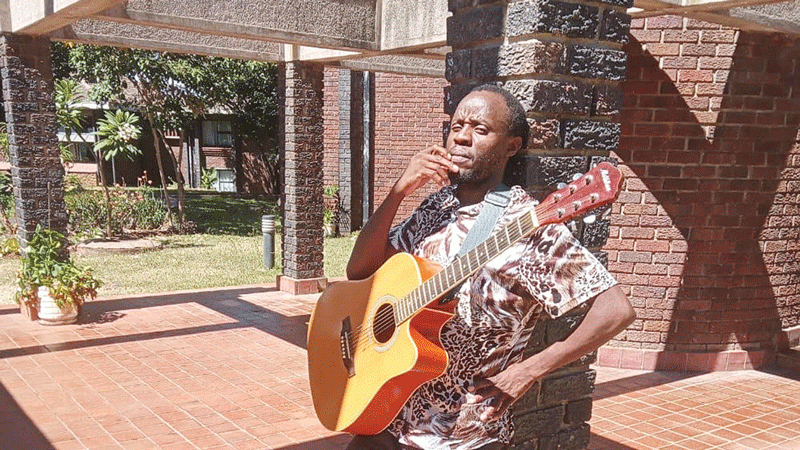 THE winner of the Voice2Rep music competition Comfort Ndlovu has released the music video for the song Qiniso (The Truth) plucked off Vakuru, the competition's album.
The Voice to Represent ("Voice2Rep") is a first-of-its-kind music competition to search for underground and undiscovered music artists who support greater representation, participation and accountability across Mali, Nigeria, Liberia and Zimbabwe.
The competition gives rising artistes a platform to make their voices heard, connect with socially-conscious leaders in the music industry, and build the skills they need to shape the future of the country through music.
The video of Qiniso (The Truth) is available on Voice2Rep Zimbabwe's Facebook and YouTube platforms as well as all major music platforms.
In a statement, Voice2Rep Zimbabwe said Ndlovu wrote the song in the hope of encouraging healing and reconciliation among young people by facing the truth of what brought people where they are.
"The song's empowering lyrics and moving melody call for unity and understanding. The video features a diverse cast of young people, depicting the struggles of losing a loved one to genocide while incorporating dance to illustrate the goal of moving forward," Voice2Rep Zimbabwe said.
The video was directed by Onias Mthabisi (ONVI TV), who breathed life into Ndlovu's vision with striking visuals and emotive storytelling.
"The music video acknowledges Zimbabwe's painful past, but encourages young people to embrace healing and understanding. It implores listeners and viewers to acknowledge the past so that society can create a future that is filled with hope, positivity, and empowerment," Voice2Rep Zimbabwe noted.
"The song and video will be launched with a Twitter Space hosted in partnership with Open Parly, where the artiste and other stakeholders will discuss whether Zimbabwe can truly celebrate Independence when we have not acknowledged our past.
"Panellists will discuss Gukurahundi, how Ndebele people feel about independence and whether it is celebrated in the same way.
"The discussion will consider how this dark event in Zimbabwe's past can be remembered, drawing lessons from Rwanda and how the 1994 genocide is remembered. With such a pressing and relevant message for the youth of today, Ndlovu's latest release could not come at a more crucial time."
The song and music video were created through a partnership between Magamba Network and Accountability Lab.
Related Topics