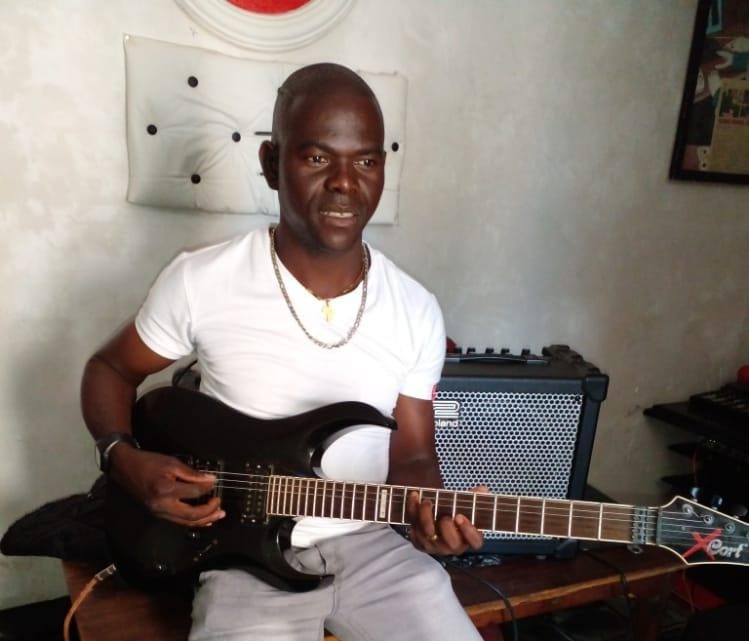 SHIFTING and drifting from one sentiment to another has never been uncommon, moreso among artistes, and popular Utakataka Express band rhythm guitarist, Evidence "Baba Gari" Tarabuka is no exception.
There was a time Utakataka Express band appeared to be cursed after experiencing a series of accidents which led Baba Gari to openly declare that he was now scared of cars having escaped death by a whisker on many occasions.
Having been involved in life-threatening road misfortunes, though escaping unhurt, the veteran guitarist, also known by his legion of fans as Jahwi Wemarhythm, vowed he would not buy a car citing his string of nasty experiences on the road.
Interestingly, Baba Gari has had a change of mind and now believes he can now own a car.
In an interview with NewsDay Life & Style, Baba Gari said the change of heart was a result of his belief in God's protection.
The pint-sized guitarist is now a converted and devoted Christian with a church led by apostle Marozva Phillip.
"I am a born-again person and the fact that I have escaped several accidents is testimony to how God works in our lives. As a renewed person, I believe that having my own car (though yet to purchase one) is a sign of God's wonders," he said.
"God is the one who safeguards people and owning a vehicle mirrors God's wonders in life. The sentiment that I cannot own a car after being involved in several accidents can no longer be shared by a believer like me.
"I still wish to drive my own car. It is one of my wishes. Of course, we do not rush into things, but when God's time comes, it shall be so."
Baba Gari reminisces how Utakataka Express has become so ingrained in him that he often finds moments to thrill congregants at church with some of his popular rhythm sounds.
"For now, Utakataka Express has become my second home, but this cannot distract me from worshipping and vice versa. Remember, I repented when I was already with the band, what this means is that I stood the taste of time even before I was called into the house of the Lord," he siad.
Baba Gari's guitar strumming skills can be traced back to Chirenje shops in Chitungwiza, where he featured with the late Biggie Zhanje.
In his career, he has also worked with Aaron Chakanyuka, the popular microphone wizard; the late sungura singer Fanuel "System" Tazvida; and Somandla "Mafia" Ndebele before settling with Utakataka Express in 2004.
Utakataka Express was founded by the late Tongai "Dhewa" Moyo. It is now under the stewardship of his son, Peter, popularly known as Young Igwe in showbiz.
When he joined System Tazvida and his Boyz dzeSmoko band, Baba Gari was replacing Lucky Mumiriki, who had then crossed the floor to Alick Macheso's Orchestra Mberikwazvo.
While with Ndebele, whom he joined in 2002, Baba Gari helped in the production of songs such as Ndozvamada, Rovambira and Chinokanganwa Idemo before crossing to Kwekwe and joining Utakataka Express band.
Related Topics