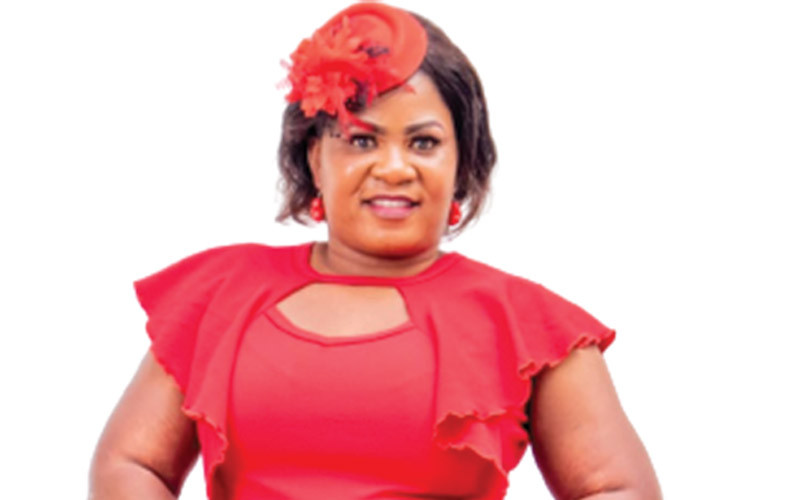 RAISED from the dusty streets of Zororo, the oldest section of Sakubva high-density suburb in Mutare, Loveness Kapfumo-Nyakutsunga never imagined that one day she would be a force to reckon with in the gospel music industry.
A cleric with Value of Life Ministries in Malbereign, Harare, Kapfumo-Nyakutsunga reckons her passion for singing started from childhood inspired by the first family of gospel music, the Charambas — Charles and Olivia.
To date, she is glad to be living a fairytale life in the world of music, frontlining The Voices of Truth band that is making waves on the competitive showbiz scene.
Kapfumo-Nyakutsunga makes a return with her latest single Dangwe Rezvisikwa Zvose that is dominating local airwaves. Her last release was Mwari Pakutanga song video in November last year.
On this latest song produced by Ghost Magician at Genius Records in the capital, she exhibits her composing prowess that continues to be perfected with time.
"The message on my latest song Dangwe Rezvisikwa Zvose is derived from Colossians 1:15, which says He is the image of the invisible God. The firstborn of all creation Jesus Christ who is God the Son, is equal with God the Father; and John 10:30 which says Jesus is God in human form, the visible image of the invisible God. The unseen God became seen, in the form of Jesus Christ," she told NewsDay Life & Style.
"So, the phrase firstborn of all creation means everything was created by or through Jesus. However, in this context, Jesus is the greatest over all creations. He is not a created being, but is the Creator, who has been there before the creation of other things."
Kapfumo-Nyakutsunga noted that growing up in spirit has helped to perfect her singing that started from hymn book songs before she gathered courage to begin writing own songs.
"My composition inspiration comes from the Bible. The word is rich in solutions for life's challenges, so as preachers, we try to give solutions and we know the best source is the Bible. Sometimes people may not be able to apply Bible messages in life when they read, but when someone sings, they can easily understand the message," she said.
Kapfumo-Nyakutsunga released her debut five-track album titled Jesu Akandibata in 2020 that was followed by a six-track album, Wandakatenda Maari, a 2021 production recorded at Kunashe Studios in Mutare.
The album Jesu Akandibata has songs such as Anorarama Jesu, title track Jesu Akandibata (with an accompanying video), Nyamatsatse Inopenya, Scars in Your Hands and Jesu Akandibata instrumental.
Songs on Wandakatenda Maari are: Hazvirambi Zvakadaro, My Life is In Your Hands, Mweya Mutsvene, title track Wandakatenda Maari, Mwari Pakutanga and Tichamuona Jesu.
Her discography also has singles Rutendo Rwangu, Zvapera and Ndimi Baba.
She reckons it is not easy to make a breakthrough in the cut-throat music industry, which calls for hard work.
"As an up-and-coming musician, my music journey so far has been difficult, but I am working hard to utilise online and social media platforms to connect with fans," she said.
"So far, the journey has been teaching me that the music industry demands a lot, not only singing and recording, but managing it as a business. I am happy that my music has been well received."
Follow us on Twitter
@NewsDayZimbabwe
Related Topics