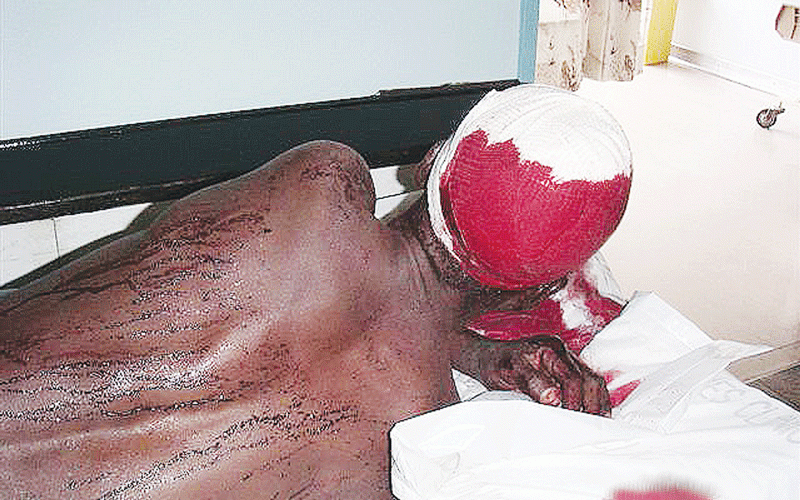 BY-ELECTIONS sites have become a hotspot for violence, intimidation and criminal activities from political party supporters of late. The Election Resource Centre (ERC) notes with concern violence experienced in by-election sites as the country gears up for the 2023 harmonised elections.
Political party leaders and followers are urged to accept opposing viewpoints and to remember that politics in Zimbabwe is about dissenting opinions. Furthermore, ERC calls on responsible bodies to investigate and prosecute the instigators of violence without fear or favour.
ERC is extremely concerned that the current electoral environment in the wards where by-elections are scheduled, particularly Matobo ward 2, does not support the conduct of a free, fair and credible election. With each subsequent by-election, the pattern and use of violence has intensified.
ERC categorically condemns the use of force, coercive measures and physical violence no matter the circumstances. Peaceful elections are possible and political leaders must publicly condemn the violence and publicly pledge to bring violent supporters to order as a matter of urgency.
Additionally, the violence committed against women who were stripped of their clothes and left partially naked is abhorrent, inhuman and intolerable. There is no place for violence and intimidation particularly against women in Zimbabwe.
Zimbabwe is a member of the Southern African Development Committee, the African Union and the international community at large. Zimbabwe is also a signatory of the African Charter on Democracy, Elections and Governance which stipulates in Article 8 that State parties shall eliminate all forms of discrimination, especially those based on political opinion, gender, ethnic, religious and racial grounds as well as any other form of intolerance. Therefore, the government must ensure that all political parties are allowed to freely campaign throughout the country.
In order to ensure a fair contest, restoration of sanity, respect for human rights as enshrined in the national constitution and restoration of peace, comfort and stability, ERC proffers the following recommendations:
The Zimbabwe Human Rights Commission must activate its human rights monitoring ahead of the 2023 harmonised elections
The National Peace and Reconciliation Commission must facilitate the peaceful co-existence of political parties as they campaign to ensure a level playing field.
The Zimbabwe Republic Police must investigate and arrest perpetrators of violence without fear or favour.
The Zimbabwe Electoral Commission to proactively act in terms of their constitutional functions to ensure free and fair elections.-ERC
Let's condemn resurgent of political violence
THE Zimbabwe Lawyers for Human Rights (ZLHR) condemns in the strongest terms the barbaric conduct of some ruling Zanu PF party supporters who unleashed violence on opposition Citizens Coalition for Change (CCC) party supporters in Matobo, Matabeleland South province on Sunday.
Many CCC party supporters sustained injuries after they were assaulted by Zanu PF supporters who they encountered, while preparing for a local authority by-election for ward 2 in Matobo scheduled for October 22, 2022.
In the process, some women were indecently abused, as they were forced to undress, by the Zanu PF party supporters. Several vehicles and houses were also damaged, while some goods were reported to have been looted at a local shop and at a homestead.
ZLHR condemns this unacceptable, violent, inhuman, dehumanising and degrading treatment of people, which has no place in a civilised society.
The deplorable acts of violence by the ruling party are extremely concerning considering that they are happening ahead of general elections scheduled for next year.
Violence has no place in an aspiring democracy and is a monumental threat to the peaceful co-existence of all Zimbabwean citizens and such acts by some misguided political party supporters threaten Zimbabwe's democratic trajectory.
Tolerance towards people who hold differing political views and utmost respect for fundamental rights and freedoms of everyone by all members of society is key to achieving a thriving democracy.
Section 52(a) of the Constitution guarantees everyone the right to be free from all forms of violence, while section 155 of the Constitution also prescribes that electoral processes must be free from violence and other electoral malpractices.
The acts of violence perpetrated by Zanu PF supporters on CCC members contravene the constitutional provision and fundamental rights and freedoms such as the right to life, the right to human dignity, the right to personal security, freedom of assembly and association.
In recent weeks, ZLHR has also noted rising incidents of political violence across the country where opposition political party supporters have been subjected to wanton violence.
This onslaught bears all the hallmarks of a pre-meditated attack, which is aimed at intimidating political contestants and their supporters and block them from accessing potential voters.-Zimbabwe Lawyers for Human Rights
Education now beyond the reach of many
THE Communities In Action Platform (CAP) stands in clear solidarity with the Zimbabwe National Students Union (Zinasu) call for demonstrations at Midlands State University (MSU) and Great Zimbabwe University (GZU).
The demonstrations will be a reflection and an outcome of the diabolic tuition fee increment by tertiary institutions across Zimbabwe with MSU and GZU the latest to join in the fight against accessible education for all. President Emmerson Mnangagwa, who is also the chancellor of all State universities has created unfavourable conditions in the education sector where it is now a preserve for the elite.
The levels of ignorance and profiteering being exhibited at the institutions of higher learning is illegal to say the least. This comes at a time when the nation is gripped with serious economic challenges that have rendered many professions useless and left many citizens unemployed. CAP has noted these troubling circumstances and applaud the Zimbabwe National Students Union for defending academic freedom and demonstrating commitment towards fighting privatisation and commodification of education.
The majority of students in tertiary institutions come from poor backgrounds and are the sons and daughters of poor civil servants being abused by the same government through poor remuneration.
Therefore, CAP advises the responsible authorities to:
Reduce tuition fees across all tertiary institutions with immediate effect by over 50%
Introduce financial grants for the less privileged
Register all students to write examinations regardless of payment of tuition fees
Remove all State security personnel from campuses with immediate effect -Communities In Action Platform
Related Topics