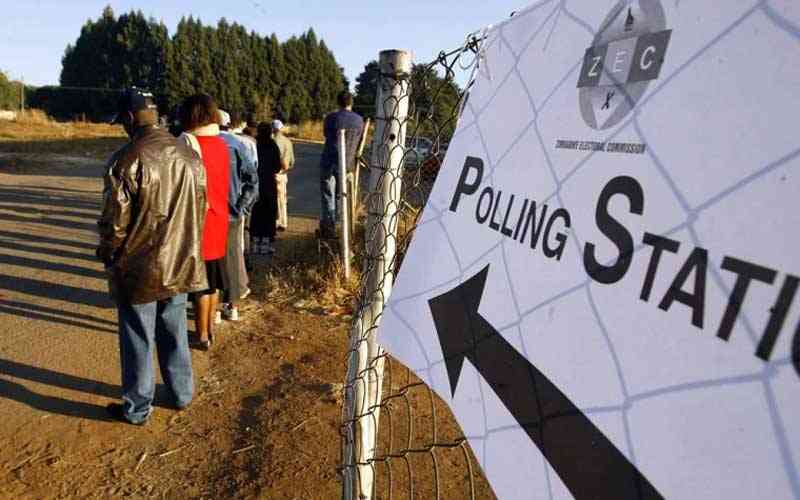 The production of the preliminary wards and constituencies delimitation report by the Zimbabwe Electoral Commission (Zec) recently marked the beginning of the election season and indications are that this will not be an ordinary poll.
Zec's report, which is now before Parliament, has generated a lot of controversy with accusations that there was a lot of gerrymandering and breaches of the constitution during the delimitation exercise mainly to benefit the ruling party.
A parliamentary ad-hoc committee led by Zanu PF's Pupurayi Togarepi on Friday tabled its findings in the National Assembly where anomalies were exposed.
Some of the concerns raised by the committee were that there was insufficient information in the description of wards; Zec used a highly complicated coordinate system, the report had unlabelled wards, polling stations were not indicated on the maps and that Zec might have misinterpreted minimum and maximum thresholds for constituencies.
An activist believed to be aligned to one of the Zanu PF factions has already signalled his intention to challenge the delimitation process in court claiming that it was flawed.
It has also emerged that seven Zec commissioners refused to sign the report citing alleged deviation from constitutional provisions that must guide the process.
Parliament will debate the report this week before Zec is allowed to finalise it, but indications are that the outcome may not be accepted by those aspiring for office in elections set for later this year.
The controversy around the delimitation exercise comes at a time when there are already concerns about the pre-election environment where President Emmerson Mnangagwa's government is accused of making it difficult for his opponents – especially the Citizens Coalition for Change (CCC) – to campaign.
Police have, since last year, been banning CCC rallies and meetings after giving outrageous reasons. CCC activists are also routinely arrested for mobilising support for their party while Zanu PF and opposition parties that are sympathetic to it are allowed to campaign without any hindrances.
There is also the spectre of political violence that has blighted the pre-election period and these are all ingredients of a disputed election.
Zimbabwe has a history of disputed elections that stretches to the early years of independence and there is need to break that vicious cycle.
There is still time for Zec to come up with a delimitation report that does not violate the constitution and is fair to all the political parties.
The authorities also need to do more to create a conducive environment for free and fair elections by ensuring that all political parties are equal before the law and they should stamp out political violence.
Zimbabwe does not deserve another disputed election.
Related Topics