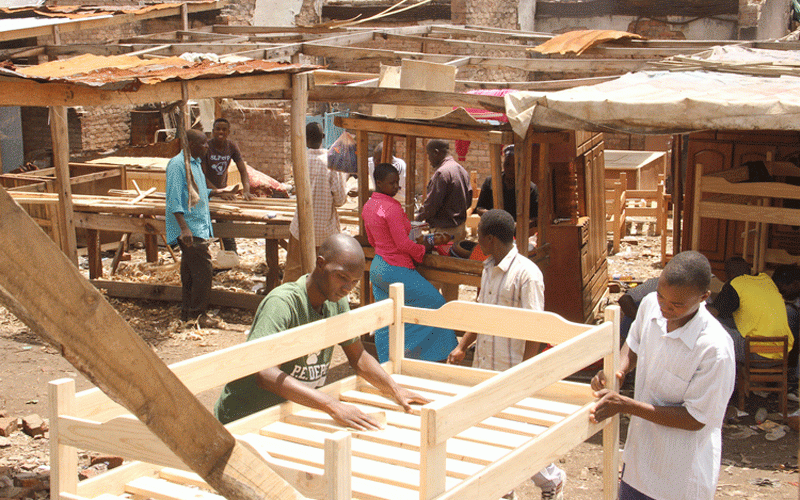 SMALL to Medium Enterprises (SMEs) have been urged to acquire skills in strategic planning and efficient decision making processes in order to develop strong business models that will spur their economic growth.
In an interview on the sidelines of a training workshop for SMEs from Mutare district held at a local hotel last week, the Manicaland Chamber of SMEs chairperson Rose Kaisa-Shumba said SMEs should acquire skills and knowledge on business management aimed at driving economic growth.
"SMEs are now the drivers of the economy in the country and there is great need for them to be trained and to adopt business skills. They should acquire knowledge from these training sessions and be capacitated with the skills to operate their businesses professionally," Kaisi-Shumba said.
She said if the SMEs properly run their businesses, they had the potential to drive economic growth in the country.
"This training will help them to change from hustling to professional entities. The training will equip the SMEs with the skills to plan strategically and make important decisions in their businesses that will eventually promote their business operations," Kaisa-Shumba said.
The training was conducted by Royal Consultancy Trust, an internationally recognised organisation that operates in eastern and southern Africa.
"It is very important for SMEs to have entrepreneurship and business management training as this will hugely improve their business programmes," the organisation's executive director, Enoch Mumba said.
"We are training them on development planning which gives them the roadmap to follow in managing and growing their business. We are also training them on marketing surveys that help them to identify the gaps in marketing and how to serve the needs of the market."
A total of 25 SMEs from Mutare district attended the training and were issued with certificates.
Related Topics