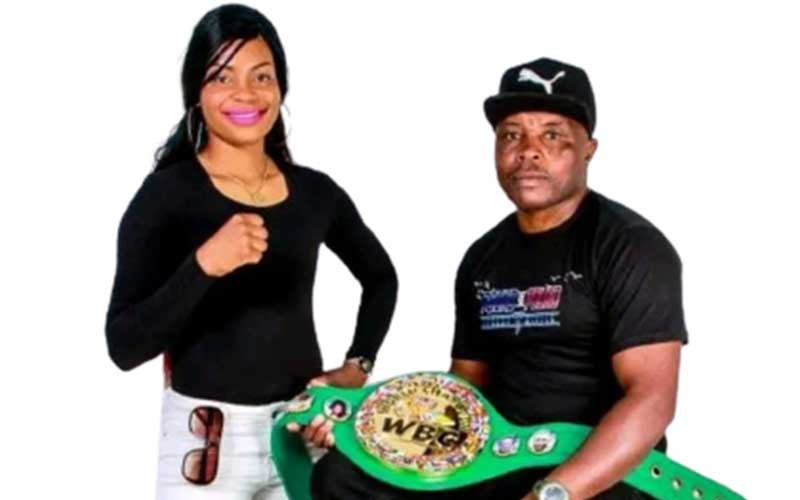 LAST month the country went into overdrive to celebrate the success of Kudakwashe 'Take Money' Chivandire after she beat Mexican Zulina Munoz to retain the World Boxing Council (WBC) Interim Super bantamweight title in Harare.
Chivandire won the prestigious world title earlier in the year when she defeated Zambian boxing star Catherine Phiri in her own backyard.
Amid the pomp and fanfare of Chivandire's achievement as she now has a shot at the biggest prize in her division, the WBC Gold belt, little is known of the man who has spent a decade polishing a rough diamond which is now shining ever so bright.
Clyde Musonda is his name.
It is a name which is not new to Zimbabwe boxing, having made a massive contribution to the sport through his Deltaforce Boxing Academy.
The 48-year-old boxing trainer and promoter has carved a name creating female boxing champions.
In recent years he transformed Malawian Anisha Basheel into a Commonwealth and African Boxing Union (ABU) champion as well as giving her a shot at the WBC title after she reached the final eliminator.
Musonda chronicles how he met Chivandire at her lowest and saw the potential.
"I started training Kuda in 2012 I think after I met her in Kadoma. She was still amateur and was fighting against Revai Madondo and she lost that fight. From there I invited her to come to the gym and I promised that I would be training her at the same time paying for gym and bus fare. Even though she lost I saw potential in her right away," Musonda told The Sports Hub.
"I am very happy for what Take Money has managed to achieve so far, but I believe there is more to come. While everyone is surprised at her rise in the boxing ring for me and my team she is starting to achieve what we have always seen in her.
"The journey has been on and off since I met her and she has had to take a couple of breaks from boxing going for maternity leave when she had the first child and later the twins. But she would still come back looking strong and ready to keep improving herself," he added.
Musonda revealed that the rise of two women boxers from Deltaforce Boxing Academy to become world champions is not by chance, but deliberate.
"Delta Force empowering the girl child is not a mistake, but it's by design. It's a way we have chosen to inspire our own daughters to reach the greatest level that they can. The message is to say to the girl child you can do anything you want as long as you are focused.
"That's why Deltaforce made it a point to deliberately produce female champions and this will inspire millions of other girls to achieve better and not to see the barriers that are set by society. Now the girl child knows that you can become the first Commonwealth champion coming from a country like Malawi or the first WBC champion coming from a disadvantaged background in Zimbabwe," he said.
Chivandire is currently number two on the WBC ranking in her division behind Mexican Yamileth Mercado who holds the gold belt and WBC ordered the fight between the two.
What is left is for Musonda and his team to discuss with Mercado's handlers is where and when the fight will take place.
Musonda who has been involved in boxing since he was 12, first as a pugilist and later as trainer and manager, is probably Zimbabwe's unsung hero in the sport considering his contribution.
He has had a role to play in most if not all of Zimbabwe's boxing success stories in recent years.
"I have helped many stables and boxers in Zimbabwe and outside because of my connections. I helped Charles Manyuchi to move to Zambia before he achieved all that he did.
There are others like Brendon Dennis 'Boika" who won WBO Africa titles as well as Peter Pambeni and Tinashe Madziwana who achieved some great things and it was me who created those opportunities for them.
"I have been into boxing for a long time and it all started in Dzivarasekwa years ago and I went on to win five gold and six silver medals as a fighter while I participated in many commonwealth bouts," he said.
While Musonda believes there is a lot of boxing talent in Zimbabwe, he bemoaned the lack of support from corporates especially at grassroots level.
Related Topics