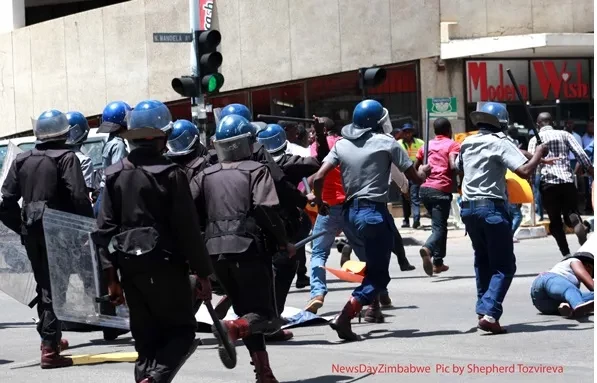 IN SCIENCE, there are two types of physical quantities namely a scalar and a vector. A scalar is a physical quantity, which has speed without direction and a vector is a physical quantity, which has both speed and direction.
In recent years, the Government of Zimbabwe has shown signs of being a scalar quantity. Despite all its efforts to deliver public goods to the people, it seems to be running on a treadmill — moving, sweating and building strength on its chest but going nowhere.
It has signed several investment deals, announced several development projects, drafted a litany of monetary and fiscal policies and hosted a legion of foreign business delegations and yet all these have not translated to any meaningful change in the lives of the ordinary Zimbabweans.
Like a scalar, it has the magnitude but without the direction of a vector.
Collective intelligence
At this moment in time Zimbabwe needs a government with the attributes of a vector. These can be acquired through tapping from the collective intelligence of the citizens.
Collective intelligence here refers to the process by which key stakeholders gather and share their knowledge, experiences and skills for the purposes of solving societal problems.
It is a tool that Zimbabwe has under-theorised, underrated and under-utilised. While I risk sounding like a broken record, it is important to mention that the country is embroiled in polycrisis of joblessness, poverty, inequality and many other social and economic ills that have become a bad birthmark for Zimbabweans.
To get rid of this bad birthmark perhaps we need to deploy Ockham's razor principle, which states that for every complex problem there is a simpler solution. I dare say that for Zimbabwe the solution is in harnessing the collective intelligence of the citizens through a multi-stakeholder national economic forum.
Multi-stakeholder economic forum
Zimbabweans should and can come together through a structure where current and future challenges could be addressed in a positive manner and where reasoned and evidence-based debates form the basis for decision-making.
As such, the Government of Zimbabwe should seriously consider to institutionalise a truly multi-sectoral and multi-stakeholder National Economic Forum that would give Zimbabweans an opportunity to co- create and co-produce solutions to the current polycrisis and also develop a shared vision on how to harness the country's human and natural resources for the purposes of economic transformation.
Ideally, the proposed multi-stakeholder National Economic Forum should draw its participants from the manufacturing, agriculture, mining, tourism, commerce, financial services, parastatals, labour and informal sectors, as well as civil society, women and youth organisations, academia, diaspora, political parties, policy-makers, professional business associations, traditional leaders, think-tanks, security services, judiciary, religious groups and the media among others.
These stakeholders should think beyond themselves and their parochial interests, personal likes and dislikes, as well as, their party affiliations and accord top priority to the progress and prosperity of Zimbabwe.
The aim of the multi-stakeholder National Economic Forum should be to foster a common understanding and agreement about the domestic and the glo-challenges facing the country and how best to address them.
As such, the forum should collectively identify practical and operational solutions to facilitate the implementation of the reforms needed to address economic and social ills in the country.
In other words, it should provide the space for stakeholders to engage in a constructive, inclusive, and transparent debate to collectively provide the direction for the country and respond to the most difficult economic questions of our time.
In the spirit of devolution, the multi-stakeholder National Economic Forum should come as a sequel to the provincial economic forums on a yearly basis.
This will ensure that the whole country is included in shaping the future of Zimbabwe.
Different provinces have unique local economies that should benefit the local communities to the fullest. Their concerns, aspirations and inputs must be central in the whole agenda of economic transformation.
Come and let us reason together
Regrettably, over the years Zimbabweans seem to have outsourced their future to elections.
The country has invested a lot in elections as a vehicle to drive political and economic transformation.
Of course, all of us should register to vote and actually vote for the managers of state of our choice.
However, and distressingly, the history of elections in Zimbabwe has been characterised by suspicions, mistrust, violence and allegations of election rigging among the other technologies of electoral smithing.
Every election cycle is associated with the deepening of economic problems in the country.
Observably, an election is a necessary but not a sufficient condition in Zimbabwe's economic matrix.
It is, therefore, important for all those involved in the ecologies of election management to fix this broken system.
Moreover beyond the madness of elections, it is critical that political theatralisation is paused and reason is given chance.
In this regard, the country should listen to prophet Isaiah's clarion call, "Come now, and let us reason together', says the Lord-Isaiah 1:18.
Rebooting the economy
If the government is serious about the people's wellbeing, then it will need to provide a non-partisan platform to tape from the collective intelligence of its citizens in order to reboot the dying economy of this country.
As previously mentioned, the goal of the Multi-stakeholder National Economic Forum should be to co-create economic solutions for the country, including recommendations for action on possible national socio-economic reforms to ensure better market access for private actors, better employability of young people and broader economic and financial inclusion.
Given the collective intelligence of Zimbabweans, it is almost guaranteed that the recommendations emerging from the deliberations if implemented, the country will be enroute to achieving its vision of being an upper middle-income economy. At moment this goal looks more of a nightmare than a vision.
By embracing the idea of an annualised multi-stakeholder National Economic Forum, the state authorities will be committing themselves to muscle the people's collective wisdom, energy, diversity and creativity in pursuit of a collective vision and collective consciousness.
On the other side of the ledger, the failure to see reason in this initiative will give impetus to political exposed persons to continue on their gravy train of primitive accumulation while the rest of the population remains trapped in poverty. This is a sure recipe for disaster and political instability in not-so distant future.
The irony with Zimbabwe is that it is a rich country with poor people.
It is richly endowed with mineral wealth including the angel's eye (diamond), and the wonder metal (lithium), among many other mineral and natural resources.
Its history is characterised by acts of courage and heroism as denoted by its victory over colonialism, apartheidism, imperialism and other 'isms'.
Sadly, it is also characterised by numerous acts of callousness, criminality and cruelty as symbolised by Gukurahundi and many other "acts of madness".
But all this can be changed through creating a different future. As Peter Drucker famously said: "The best way to predict the future is to create it".
Moyo is the director of the Public Policy and Research Institute of Zimbabwe. He is an expert in African agency, global finance and emerging markets and developing economies. These weekly New Perspectives articles, published in the Zimbabwe Independent, are coordinated by Lovemore Kadenge, an independent consultant, managing consultant of Zawale Consultants (Pvt) Ltd, past president of the Zimbabwe Economics Society and past president of the Chartered Governance & Accountancy Institute in Zimbabwe (CGI Zimbabwe). — [email protected] or mobile: +263 772 382 852.
Related Topics