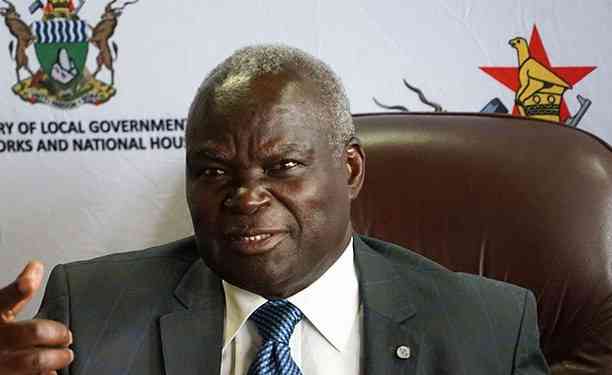 Africans are in for a treat this week, as Zimbabwe's current owner arrived in Senegal to lecture them on how to keep people well-fed.
"HE President Emmerson Mnangagwa has left for Senegal to attend the Dakar II food summit," the nation was informed on all patriotic media channels. "The summit, themed 'Feed Africa: Food Sovereignty and Resilience', will discuss the improvement of Africa's food, nutrition and security, leveraging the continent's huge agricultural resources."
It was also reported: "African heads of state are gathering to strategically map plans to unlock Africa's food-producing potential and position the continent to become a breadbasket to the world".
We are sure that our owner was invited to speak in this special session on "breadbasket" and so forth. They want to hear expert opinion on how to turn a "breadbasket" into a patriotic basket case.
Pesky activists
It was revealed this week that, yet again, our bunch of pesky activists are playing victim and spinning lies just to make the country look bad for no reason. They especially want our police force, the best in the Southern hemisphere, to look like they are unprofessional.
One alleged lawyer, Kudzai Kadzere, had lawyers marching up and down the streets the other day after he claimed that he had been beaten up by police. He had gone to a police station to, for no reason, assist 25 reactionaries who had been rightly arrested for dressing in the banned yellow colour. The truth is now coming out. It turns out it was all a lie, a ruse to get donor money and attention.
"In a bid to resist arrest, Kadzere jumped off the police truck. He sustained an injury on the right hand. He was re-arrested and taken to Budiriro Police Station," said police spokesperson Paul Nyathi.
Next, we saw pictures of Kadzere's stitched-up wrist. We are disappointed that Nyathi, in his statement, did not point out the fact that these images of Kadzere's wrist are evidence that our hospitals are indeed functional, contrary to what he and his ilk tell the world.
Self harm
Recently, we had people in Murehwa beating themselves up and posting themselves on social media. According to Geroge Charamba, writing in his article in the Herald of absolute truth, these people were all "a big cast in a drama meant to milk global pathos. Theirs was a pseudo-event enacted by their party, Triple C, for its hearts-and-mind campaign against Zimbabwe, and for propaganda use by its benefactors in the West in their rabid, anti-Zimbabwe campaign".
That police arrested a few known Zanu PF people for the crime is neither here nor there. We are sure the police are acting too.
Besides, this is not the first time people have harmed themselves to please the West. Muckraker is old enough to remember when two so-called journalists, Mark Chavhunduka and Ray Choto, were arrested for being too nosy. After examining the duo, a surgeon and trauma specialist told the court that there were clear signs of torture. Moven Mahachi, then defence minister, told the world that this was a lie; the two had merely "scratched themselves".
Anyway, even if it were true that those people were beaten, what better way to show our bravery than to beat up old men and women?
'Naked' Moyo
News that a judge has ruled that it is illegal for Local Government minister July Moyo to interfere in the affairs of councils was received with wild celebrations at Zanu PF propaganda headquarters this week.
The High Court ruled that Section 314 of the Urban Councils Act, which gave Moyo the cojones to tell councillors what to do, was null and void.
Tendai Biti, the garrulous alleged vice-president of the opposition CCC, told the press: "What this judgment does is to leave the minister very naked. When we go to court tomorrow or any other day, the minister is now very naked because his actions are illegitimate."
Muckraker is sure that it is not only Biti who is celebrating. Now that the CCC can no longer scream "July Moyo" each time someone asks them to pick up litter in the cities, patriots can now safely blame them for everything. They should have asked Moyo to interfere just a while longer, at least until after the election.
Welcome Lukashenko
Soon, our owner will be welcoming one of the world's most revered leaders, Aleksandr Lukashenko of Belarus.
We have so much to learn from him. For instance, in the last election in 2020, the man won 80% of the vote. His closest challenger only managed a mere 9,9%, a sign of Lukashenko's massive support. But, of course, nothing compares to how the man won in the 2001 election.
Just about 90 minutes after the polls closed, the man appeared on television to declare that the people had re-elected him. Who was he to refuse? It was only hours later that the country's alleged election commission announced results, giving our man 75%.
Sometime in 2010, some foolish chap called Uladzimer Nyaklyaeu tried to run against Lukashenko. He was beaten unconscious — then arrested in hospital.
Some people never learn. Don't these opposition people know that these countries have owners?
Remember, it was Belarus that supplied us with the fire engines that we ordered councils to pay for, at a cost of just US$464 296 each, a mere five times what they were worth.
We welcome Cde Lukashenko. One more victory for our international engagement. We hope you brought us more fire engines.
Crybabies
Muckraker made the mistake of tuning in to South African television news channels. What a whining lot our neighbours are.
First, was some chicken farmer who announced that he was going to sue his government because he had suffered R2 million worth of damages when power cuts left more than 40 000 of his broiler chickens dead.
Then there was another farmer complaining that crops were dying because there was no power for irrigation. Then another one literally cried over spilt milk, after 11 000 litres of milk went sour after load shedding.
If, by now, our neighbours think they are special, then they are taking a bit too long to wake up. Get used to it. What a bunch of crybabies. Some of us have long learnt to live without a government.
Related Topics