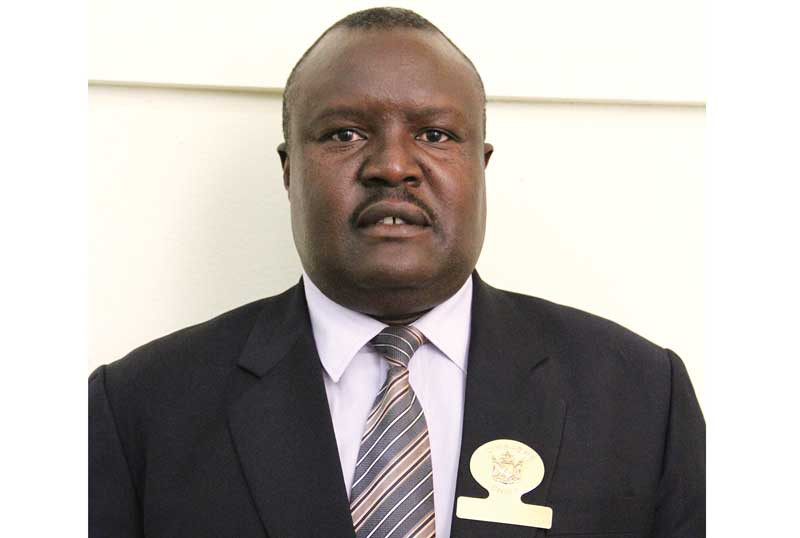 REMARKS by National Chiefs' Council president chief Fortune Charumbira, who openly declared support for President Emmerson Mnangagwa and Zanu PF in this year's elections, violates the National Constitution.
During a meeting with Mnangagwa in Bulawayo on Wednesday last week, chiefs endorsed Mnangagwa and Zanu PF. The National Chiefs' Council president declared that traditional leaders were not afraid of supporting Zanu PF in the general elections set for August.
The declaration is a violation of the country's Constitution. Chapter 15, Section 281 of the Constitution set out guidelines and principles governing the office of traditional leaders.
The section states that traditional leaders must not be members of any political party or in any way participate in partisan politics, act in a biased manner or further the interests of any political party or cause.
Although Charumbira had changed his tune last weekend at the funeral of the mother of Harare Mayor Jacob Mafume, where he said as chiefs they would support whichever party wins as they are all Zimbabweans, he is well known for ignoring his Constitutional mandate.
At one point, Charumbira was arraigned before the courts by the Election Resource Centre (ERC) for openly declaring support for Zanu PF.
Back in 2017, High Court judge Justice Clement Phiri gave Charumbira a seven-day ultimatum to withdraw his statement that traditional leaders would support the Zanu PF presidential candidate in the 2018 harmonised elections.
"The remarks made by the first respondent (Charumbira) on October 28, 2017 (when Mugabe was still president) on the occasion of the annual conference of the council of chiefs and on January 13, 2018 (When Mnangagwa had succeeded Mugabe) to the effect that traditional leaders have been supporting and must continue to support Zanu PF and its presidential candidate in the forthcoming 2018 elections be and is, hereby, declared to be in contravention of the Constitution of Zimbabwe," Justice Phiri ruled on May 9 2018.
However, Charumbira has continued undeterred despite being warned that he is violating the Constitution.
The conundrum between political interests and Constitutional requirements came to a head when Mnangagwa in 2021 decided to extend the tenure of chief Justice Luke Malaba by five years retrospectively after amendments to the 2013 Constitution.
There was, however, a landmark High Court ruling that rendered Mnangagwa's decision to extend chief Justice Luke Malaba's retirement age by five years null and void.
The ruling was made by Justices Happias Zhou, Helena Charewa and Edith Mushore.
The ruling was, however, overturned by the Constitutional Court.
The violation of the Constitution to suit political interests has become a major impediment to the rule of law, according to political analyst Effie Ncube.
"The fact that some among the leadership of this country continue to behave in a way contrary to the Constitution should be a major cause of concern for all of us," Ncube said.
"The Constitution represents the people of Zimbabwe and their value system and it is therefore expected that every person, including leaders, must submit to it.
"Utterances and behaviour contrary to the Constitution constitute the breakdown of the rule of law which we should all frown at. Those who find the Constitution to be an inconvenience should vacate their offices.
"Tolerating unconstitutional behaviour has opened the door for political and economic crises of the nature we see today, " he added.
The failure of political parties to adhere to their constitutions has also been a major challenge for opposition parties as evidenced by the turbulence in the fight for leadership after the death of the founding leader of the Movement of Democratic Change Morgan Tsvangirai in 2018.
Nelson Chamisa moved to succeed Tsvangirai since he was one of his vice-presidents, along with Thokozani Khupe and Elias Mudzuri. Article 6.4.4.1 of the MDC Constitution states that all members of the national standing committee, including the deputy president(s), are elected at congress. However, Tsvangirai in 2016 appointed Mudzuri and Chamisa as vice-presidents outside congress, which meant that only Khupe was elected and could take over as leader.
The then Chamisa-led outfit failed to hold an extraordinary congress within the required period of a year after Tsvangirai's death as stated in Article 9.21.1 of the MDC constitution.
This would come back to haunt them when Justice Mushore ruled in 2019 that Chamisa was not the party's legitimate leader.
This then resulted in Khupe being reinstated as the party leader before she was then removed by Douglas Mwonzora. Chamisa has since formed his party called the Citizens Coalition for Change (CCC).
However, concerns have been raised around the new political outfit as elections beckon.
The CCC has no party constitution.
Political analyst Dumisani Nkomo said there is a need for political parties to create a culture of constitutionalism.
"I think as long as constitutionalism is viewed as a piece of paper and not as a culture, then politicians will have problems with upholding it. We need to build a culture of constitutionalism," Nkomo warned.
Related Topics