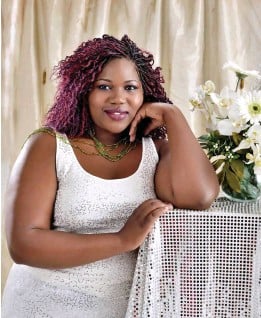 BY AGATHA CHUMA FASHION is considered as the styles of clothing and accessories worn by people who may appear in different unique forms.
In the world of fashion, there is a difference between the expensive designer fashions shown on the runways and the mass-produced street styles sold in malls and markets around the world.
Fashion defines one's status and sense of style and designers appreciate that fashion is dynamic, and as it changes, they help bring out the trends which embrace the changing times.
Despite the challenges surrounding the fashion industry, Harare-based fashion designer Tarisai Gweje said she was proud to have clocked 19 years in the tailoring trade.
"As a fashion designer, I have become a young entrepreneur who embraces her talent for a living," she said.
"My parents inspired me to become a designer. They (parents) used to sew during their part time, so growing in that kind of environment, I immediately developed an interest too.
"In their hustle, they used to make us do some of the manual things like button stitching. I also used to make clothing for dolls using off-cut materials and that made me want to do bigger stuff in the designing sector."
Gweje, who operates in Harare's central business district, said her achievements in the industry defined her life and are a reflection that hard work pays if one commits to it.
"I started this journey when I was only 17, and looking from where I started, I feel proud of myself. I once represented Zimbabwe in Nigeria at the Africa Fashion Week (2015) and that has been one of my biggest achievements, being a representative of my country at an international level."
In May this year, Gweje exhibited her designer dress titled Over My Shoulder at the women's exhibition themed #Break the Bias at National Gallery of Zimbabwe.
"Although COVID-19 was a barrier at some point, I never stopped using my hands," she said, further indicating that she wishes to own a big factory that would export gowns and other local designs she would be making.
"I believe the fashion industry is as equal as other industries because there is never a day that passes without people dressed up, some even when going to bed like to look good thus, we are there to cater for them," she added.
Away from the tape measure and scissors, Gweje is also a musician. She is a member of award-winning choral group, Chitungwiza Harmony Singers.
Follow Agatha on Twitter @AgathaChuma
Related Topics