Makomborero Muzenda
Makomborero Muzenda writes for:
Follow Makomborero Muzenda on:
Let's talk about women
There are legal frameworks and policies specifically for women too. Zimbabwe acceeded to the Convention on the Elimination of Discrimination Against Women (CEDAW).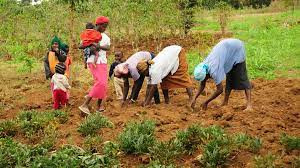 Looking beyond COP27
COP27 was a platform for consolidating intracontinental relationships, forge new connections and most importantly, continue the work of climate action.