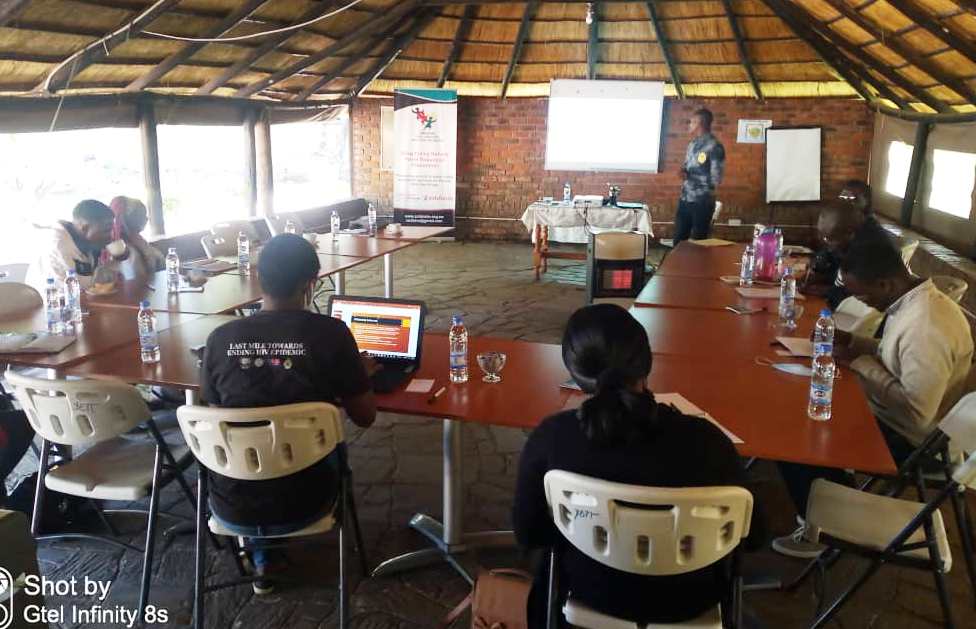 BY NOBUHLE MAPLANKA KEY populations believe use of inappropriate language adds to drug or substance use stigma, arguing that derogatory language choices affect the wellbeing of people who use drugs.
On Friday, representatives from key population groups met in Harare during a meeting titled Why stigmatise PWUID (people who use and inject drugs)? Language matters!
The meeting was convened by the Zimbabwe Civil Liberties and Drug Network (ZCLDN)and attended by partners in the Love Alliance programme.
Key populations are particularly vulnerable and disproportionately affected by HIV due to certain risk behaviours, social marginalisation, criminalisation face pervasive stigma, discrimination, violence and a range of other human rights abuses that exacerbate their vulnerability.
These factors compromise access to health care services.
"There is need to encourage people to use proper language and vocabulary to define people who use drugs and do away with terms such as drug abuse, substance abuse or drug user while referring to people who use drugs," ZCLDN projects executive director Wilson Box said.
"We should avoid language that is injurious or harmful to a person's character, reputation or that stigmatises or discriminates.
"A language can make or break a person."
ZCLDN programmes officer Knowledge Mupembe called on people to move away from prerogative, apologising, summarising and demeaning language towards language that values people.
"In every community there is a person who use drugs and stigma reduces willingness to seek treatment," Mupembe said.
"Criminalisation ofpeople who use drugs  also causes stigma for both family and society."
Representatives at the meeting said there was need for government to walk the talk on issues of stigma with regards to drug use to which Box concurred that the issue of derogatory language by the government has been noted.
"We have engaged the government on that issue and on August 5, ZCLDN is going to hold a training session for the interministerial committee on drugs with the hope that the training would bring change," said Box.
Key populations representatives said they were a homogenous group, hence the need for them to work together.
The Health and Child Care ministry and the National Aids Council are implementing a comprehensive package of prevention, treatment and support services for key populations in collaboration with key populations-led and key populations serving community-based organisations, technical partners and funding partners.
ZCLDN is leading a situational analysis research on drug use in Zimbabwe's five provinces namely Harare, Bulawayo, Mashonaland Central and West and Manicaland.
On another front, ZCLDN is also  doing research on the impact of drug use on women who use drugs. These initiatives are meant to speak to policy makers and the inter-ministerial committee on drugs on the way forward.
Commonly used drugs in Zimbabwe include alcohol, cannabis, heroin, glue, and cough mixtures such as histalix and Broncleer.
Use of crystal meth/mutoriro/guka/dombo has become widespread in the country as well.
There are people who also inject drugs and these may experience higher rates of drug use and other forms of social stigma compared to non-injectors.
Related Topics