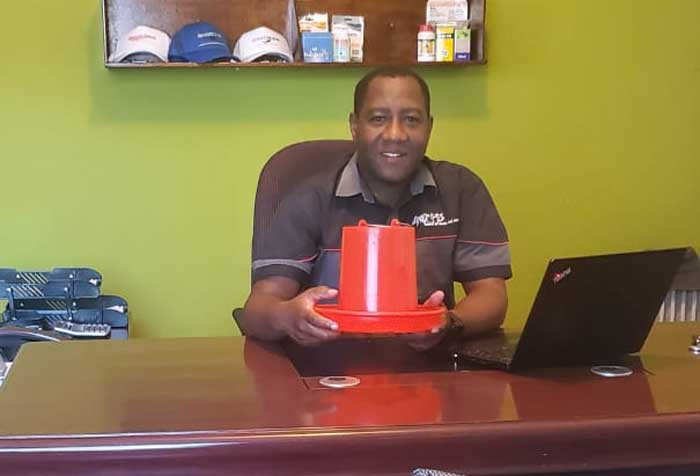 FROM operating a flea market table in the capital, Harare, to becoming one of the leading, award-winning distributors of veterinary products within a decade sums up the journey of Continental Veterinary Distributors (ContiVet).
ContiVet MD Ronald Murowe told Standard Style that resilience and innovation has driven growth of the business under a harsh economic climate characterised by currency instability and policy inconsistencies.
"We started our operations from a flea market table at HD Mall in town, from a table with only one employee," said Murowe who is also the chairperson of the Zimbabwe Poultry Farmers Union.
"We had to pace ourselves from a flea market stall to having an office, now a warehouse as well as a strong distribution chain that is now looking at exporting. It has been challenge after challenge, but innovation has seen us forge ahead."
ContiVet is one of the leading distributors of veterinary products, supplying major chain stores and feed manufacturers across the country.
The company recently partnered with a Chinese manufacturing company to manufacture poultry equipment for export into neighbouring countries; starting with Malawi and Zambia.
Murowe said the export market business anchors the company's growth strategy in 2023.
"For 2023, we have a new offering where we are now distributing poultry equipment that has been made in Zimbabwe to the Southern African Development Community (Sadc) region, in fulfilment of the government's National Development Strategy 1 (NDS1)," he said.
"We are now in the process of finalising our export papers for us to get duty free exports through the Common Market for Eastern and Southern Africa (Comesa) agreement."
Comesa member States came together with the aim of promoting regional integration through trade and the development of natural and human resources for the mutual benefit of all people in the region.
Companies like Contivet are now bravely stepping into the gap to turn Zimbabwe into an exporting nation.
Murowe said the company has managed to survive the harsh economic climate characterised by currency instability through innovation.
"Currency stability plays a very important role because it determines how far you can go within a given calendar. There are periods within a year where you are not worried about making a profit but just preserving your capital. This has called for resilience and innovation to find our way around," Murowe said.
He added: "The number one thing that is inevitable is change. The environment that you faced last year and the environment that you walk into in 2023 is always going to be different.
"Decisions are changing, competitors are coming up every day so the last 10 years have been characterised by the need for innovation because you are not stagnant in your market.
"One of the key points that has guaranteed our success to date as a business and for growth is the ability to sit down and innovate in our target market sector."
According to FAO the African population increase will trigger massive demand for livestock.
Zimbabwe is blessed with good harvests and grazing land, equipping it to become a major player on the back of homegrown entrepreneurial companies such as Contivet.
Related Topics