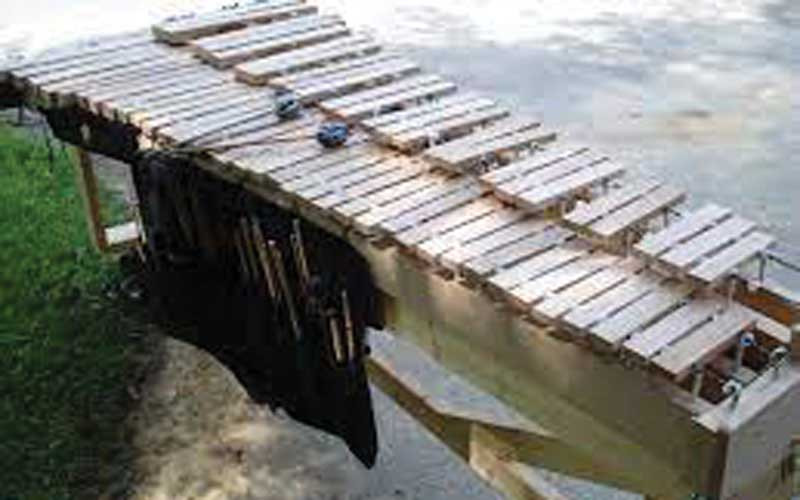 We live in a world where artists need to be deeply informed and well researched on different salient issues that relate to global trends and socio-economic development in their countries.
A well researched artist can result in his/her voice and opinions being taken seriously as they can contribute to the building of a nation. If an artist is not knowledgeable, this can result in utterances or opinions that can cause the destruction of one's artistic profile.
The rise of social media has given many individuals and artists in particular a platform to opine. In as much as freedom of opinion is a right; it is also essential for the artist to be well researched on different salient issues.
Many artists have tended to embarrass themselves in many platforms because they seek to play the expert in an issue that they are not usually well vexed with because of shallow research.
For the artist; it is essential to be well researched and very much aware of the different past and present happenings in the world.
This also predominantly means being well researched on the different issues of advocacy and the building of awareness on issues such as drug abuse, gender-based violence, high crime rates, socio-economic, political and cultural issues among a few. These will be helpful in the stimulation of the better approaches to artistic curation, which will be based on a firm knowledge base.
For example, artists need to have a clear understanding of the true meaning of gender advocacy and research. It is something which also extends to the conducting of extensive research in partnership with gender advocacy organisations so as to help utilise art as a potent tool in the quest for gender equality.
Issues of gender are premised on the need for research that relates to the socio-cultural linkages that also has influence in the fight against forms of gender inequality.
In relation to mental health advocacy, artists also need to understand the deeper psychological roots that cause mental illness and mental health complications.
This can be done by reading psychology text books and articles on mental health that can be useful in the explanation of the different mental health disorders their symptoms and cures, and the interventions that can be taken.
Research can thus also help increase the varied therapeutic ways that can be congruented with art to enhance good mental health among the individuals within the community.
The artist can research on the folklore and the local culture. This can orient to the local dialectics, the forms of dress, cuisine and ritualistic behaviour which in a great many times has an artistic inspirational basis.
Cultural-based research remains of critical importance for the artist as they are also the ones that have an important role as the ones who export the art and local knowledge to the rest of the world.
Artistic infopreneurship and research means the artist conducting experiments that are meant to discover and refine techniques and materials towards producing an effect that was imagined. Many creative artists have seemingly innovated in their mediums of communication; and in so doing have introduced new forms of expression.
This can be actualised if the artist conceives a better way to work with their tools or media; and then by also carefully exploring the different variations of that new approach till it works.
For example, research would even be relevant for archivists of art works in knowing how the rock paintings in the caves at Matobo Hills were done. This requires a large amount of research. Such research can be useful in enhancing knowledge with regard to pre-colonial history that can be very useful; especially for the younger generation to retrace their roots.
The artist has to be well vexed with such different researches and knowledge which can be even useful in advocacy for the de-colonial futures.
In the development of musical instruments, there is a vast amount of research that needs to be carried out, from how the different instruments and the harmonies are arranged. There is research on guitars and how they are noted, research on voice management, and research on music production and marketing techniques.
For example, when fixing marimba and other wooden instruments, there is need to know what kind of timbers work best under which temperatures and humidity. In the music field, research has helped in the evolution of the creative process in its depth and quest for expressivity.
The presentation of drama is something that is built on vast amounts of research into sound projects and how to also make a stage look like a house, a street, a market, a battlefield or any other place.
Another important aspect of the artist as a researcher is with regard to how to write drama or theatre plays so that they sound authentic when declaimed by actors to reach the furthest corners of the play house while pretending to be whispering to the person beside them.
In our context, the world gets more and minuter and smaller especially in the post Covid-19 pandemic period. In as much as we can encourage research due to the advent of the internet revolution, everybody has a different free outlet in which to express their creativity; whether be it fame, money, and opportunity to get their message out and recognised.
Another view point can be that people are getting more artistic, but rather that the artist within everybody in our digital era has more places in which to express themselves and the potential to reach millions instantly.
With that in mind, more art is reaching us in different styles and media, inspiring branches of creativity to evolve, constantly reaching more and more people.
People are becoming more artistic now to the extent that everybody can potentially become an artist. But in essence artistic infopreneurship and research synergies remain of critical importance as they play a role in the stimulation of artistic development and growth.
Raymond Millagre Langa is a musician, poet, writer, orator and founder of Indebo Edutainment Trust. Follow Raymond Langa on Facebook, Instagram on @Millagre Ray L. Email Raymond Millagre Langa on [email protected] and [email protected]
Related Topics