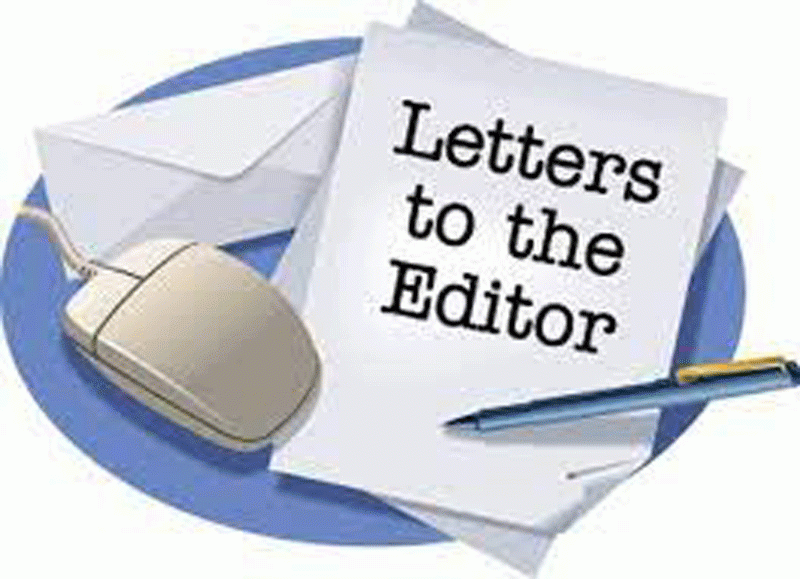 The question that boggles people's minds in Zimbabwe is whether families living in communal areas can lawfully resist being displaced from the land they occupy when the land is set aside by the government for a particular "development" project.
Given Zimbabwe's development agenda cantered around developing natural resources, it is essential to identify lawful resolutions that will protect more communities from becoming victims of development-induced displacements.
It is essential that lawful processes be followed when people are displaced from communal lands where they have been living for a long time, to pave the way for projects such as mining, agriculture, construction, and irrigation schemes.
As the Zimbabwe Environment Lawyers Association (Zela), we observed violations of fundamental constitutional human rights due to some of these displacements.
Some of the rights violated include environmental rights (Section 73), the right to safe, clean, and potable water (Section 77), the right to dignity (Section 51), and the right to education (Section 75).
These rights constitute a group of rights referred to as environmental, economic, social, and cultural rights.
The impacts of such unlawful displacements are many, including the destruction of homesteads, loss of land and property damage.
Last week, the Constitutional Court (ConCourt) of Zimbabwe had the opportunity to make a judicial pronouncement on communal land rights in the case of Livison Chikutu and two others vs minister of Lands, Agriculture, Climate and Rural Settlement and three others (popularly known as the Chilonga case).
This case note seeks to analyse the court's ruling and implications for communal landholders.
The application had initially been made to the High Court after the government had given notice to set aside 12 840 hectares of land for lucerne production and subsequently for an irrigation scheme in the Chiredzi district.
The High Court had dismissed the application which had been placed before it.
The appellants are peasant farmers of the Hlengwe-Shangani ethnic group, who occupy tracts of land in the Chilonga area in Chiredzi.
The communal farmers argued that the land that had been set aside, an extent of 12 940 hectares, formed a significant part of the Hlengwe-Shangani communities ancestral lands that they had inhabited for decades.
The appellants listed the fundamental rights contained in Sections 51: right to human dignity, 48: right to life, 71: right to property, 63: right to language and culture, and 56 (1): right to equality and non-discrimination of the constitution of Zimbabwe as being violated by the respondents' actions.
The Chilonga community asserted that their right to practice their culture under Section 63 of the constitution would be affected by their forced relocation from their ancestral lands.
Forced relocation would also violate their dignity.
The community also stated that they had not been consulted or given an opportunity to make submissions before the decision to displace them was made.
Meetings with government officials were hostile and futile.
The Ministry of Lands, Agriculture, Climate, and Rural Settlement contested the community's claim to ownership of the reserved piece of land stating that their community was a mere beneficiary of the communal land whose title was vested in the president, who has the authority to permit land usage within the confines of the Communal Land Act.
Therefore, Section 4 and Section 6 of the Communal Land Act did not offend the constitution.
The Ministry of Lands also refuted the community's claim that the project's true intent was not an irrigation project, but that mineral deposits had been found in the area.
Lastly, it was highlighted Section 12 of the Communal Land Act provided for compensation in instances of displacement from communal areas.
The decision of the ConCourt in this case significantly clarifies the scope of the right to property concerning communal land under the constitution – the occupation of communal land is at the pleasure of the state.
The court held that while communal land-dwellers have a certain bundle of rights under the Communal Land Act, the right to use and develop that land is subject to the provisions of the Act.
Once the state decides that it is in the public interest to set aside communal land for any purpose within the confines of the Communal Land Act, it is at liberty to do so.
The ConCourt pronounced that Sections 4 and 6 of the Communal Land Act are constitutional.
Communities do not own the land that they occupy, and it can be taken away at any time even though generations or lineages would have occupied that land for hundreds of years.
The right to property in that regard encompasses more than just ownership; it includes the right to acquire, hold, use, transfer, hypothecate, lease, or dispose of all forms of property.
The rural population occupying communal lands constitutes much of the population in Zimbabwe.
This means that all communal land dwellers do not own the land that they occupy.
Once displaced, they are entitled to some compensation in terms of Section 12 of the Communal Lands Act.
However, it has been noted that often most of the communities that have been displaced due to development-induced displacements are not compensated although in instances where they have been compensated, there are issues of adequacy.
Recommendations
lZela is currently drafting model regulations on relocation, which will provide a guide to equitable compensation and clear procedures on how the relocation should take place. Going forward, an important issue that needs to be addressed is the need for comprehensive reform regarding the communal land tenure system. There is no security of land tenure. To address these challenges, it is essential to implement legal reforms that provide robust community rights to land tenure. This will enable people to occupy and own land securely, without fear of displacement or dispossession.
lIt is also important that communities have a voice and participate in decision-making processes that affect their lives and livelihoods in instances that involve development. As it stands, both communal and agricultural land is vested in the president. There is no security and at any time these lands can be gazetted and taken away from people who occupy, use and benefit from such land.
It is evident the challenges that come with Zimbabwe's communal land tenure, and these require effective solutions.
Zela continues to advocate for the promotion and respect of community rights.
Zela actively takes the initiative to educate communities about their rights and how to seek recourse when their rights have been violated.
To overcome these challenges and ensure that people's rights are upheld, there is a need for the development of a comprehensive legal framework for displacement, relocation and compensation related to development projects.
This will advance the respect of property and administrative rights as provided for in the constitution.
Additionally, community participation in decision-making is essential to ensure that communities have a voice in the management of the land they occupy.
It is important to provide opportunities for meaningful community participation in decision-making processes at both local and national governance levels. - Zela
An independent debt audit is long overdue
The fifth edition of the Annual Zimbabwe Debt Conference ended on Friday after strong deliberations on the debt question that we face.
This dialogue brought together multi-stakeholders (government, development partners, parliament, media, civil society, academia, private sector and think tanks) together to deliberate on debt and development.
This year's conference was opportune given the strides that the government of Zimbabwe has made in giving prominence to public debt management and the High Level Structured dialogue being conducted by government.
Zimbabwe's current debt stock is unsustainable as it has increasingly blocked lines of credit for developmental projects.
The current public debt sits at US$17.6 billion.
Finance minister Mthuli Ncube is quoted stating, ''The external debt overhang continues to weigh down heavily on the country's development efforts, as access to external financing remains very limited due to the accumulation of external debt arrears.''
Our concern lies in the absence of information on how we reached such an amount and where the funds were used.
It is our sincere hope that the present process will include an effort to rationalise the source of this debt and determination of its legitimacy.
The executive continues to overlook and downplay Parliament's oversight role of approving loan contracts, which raises public suspicion that most likely some external debts are not disclosed or are being underreported.
To note, in 2022, Treasury admitted the same after parliamentarians demanded an itemised value list of agreements entered by the government of Zimbabwe and China.
Zimbabwe borrowed about US$200 million from China in October 2006 for farm mechanisation equipment.
The unsanctioned loan was collateralized with mining rights of platinum resources which are owned by the government through the Zimbabwe Mining Development Corporation (resource-backed loan).
Parliament was only made aware of this parcelling out after further inquiry, over a decade later
When government is crippled by debt, spending cuts and austerity negatively impacts poor citizens more.
As government cuts social spending while directing revenue towards servicing debt and arrears, the poor are left hanging where they need support the most.
Furthermore, the efforts of austerity tend to have a more bearing effect on the backs of the already vulnerable and marginalised such as children, people with disability, women and the elderly.
This is even more concerning because some of the debts contracted are for personal or private gain of the political elite, such as the farm mechanisation loans.
Resolutions from the conference reiterate and strengthen the following:
lAn independent debt audit: Since 1980, Zimbabwe has not conducted a debt audit.
This is in the midst of all the alleged abuse of resources from public loans by public officials.
A debt audit is not necessarily a witch hunt but an evaluation that brings forward valuable lessons for future debt management practices.
It is the basis for sustainable debt management strategy.
lIncreased debt transparency: Public debt is a critical aspect of public finance management.
Treasury must be duty bound to provide the citizens of Zimbabwe regular granularised public debt management information.
Borrowing is done on behalf of the citizens and repayments are done by the citizens, it is only logical that the same citizens must be made aware.
lDomestic resource mobilisation: Sustainable alternatives to finance development must be identified outside of borrowing.
This includes efficient and sustainable tax revenue collection and management.
Government must ensure that all individuals and businesses pay their fair share of taxes and not just focus on easy targets. - Zimbabwe Coalition on Debt and Development
ONLINE FEEDBACK
Heal Zimbabwe condemns in the strongest terms acts of violence targeting members of the Citizens Coalition for Change (CCC) members by alleged Zanu PF supporters in Nyamandlovu, Mutasa and Headlands
Between May 13 and 16, 2023, Heal Zimbabwe recorded three cases of assault of CCC members.
In Nyamandlovu, four CCC members were assaulted at their homes and accused of mobilizing votes for CCC.
In Headlands, five CCC members were force-marched to a Zanu PF meeting and assaulted.
In Mutasa, a couple was assaulted during a funeral and accused of being CCC members.
Heal Zimbabwe perceives the organised acts of violence as barbaric and uncalled for as they cast doubt over the possibility of peaceful, free, and fair elections.
Additionally, political parties must be torch bearers of the message of peace and tolerance ahead of the 2023 harmonised elections.
It is against this background that Heal Zimbabwe, through its national peace campaign dubbed, #AsOne is engaging political parties and other stakeholders to ensure the conducting of violent free elections that respect political diversity and tolerance.
It is Heal Zimbabwe's view that tolerance and pluralism are principles central to the attainment of peace and form core pillars of democracy.
In light of this, Heal Zimbabwe implores the police to uphold the constitution and enforce the law without fear, favour, or bias in compliance with Section 219 and arrest all perpetrators of the violence.
Heal Zimbabwe also implores political parties to reign in on errant supporters who perpetrate violence.
Independent commissions supporting democracy such as the National Peace and Reconciliation Commission and the Zimbabwe Human Rights Commission that are funded through taxpayers' money must fulfil their constitutional obligations and work to support and entrench human rights and democracy in compliance with Section 233 of the constitution. - Heal Zimbabwe
Related Topics