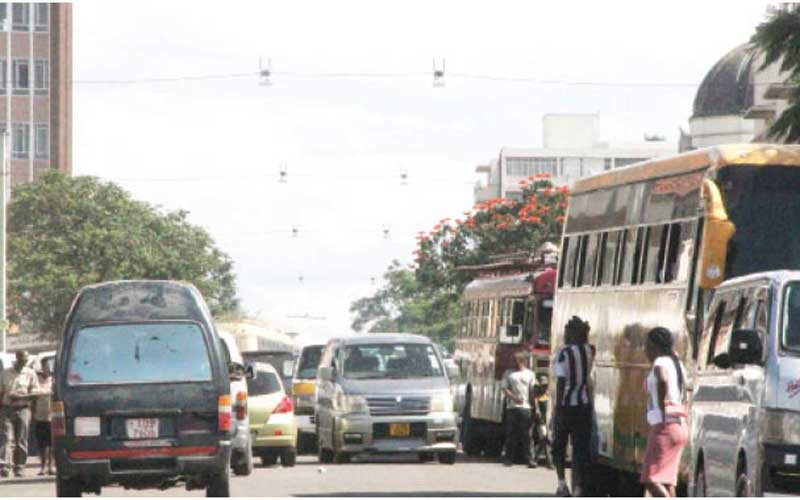 THE number of workers in the Bulawayo industrial area have massively declined from 40 112 that were employed in 1989 to 8 000 employed now, a 2022 survey by the local authority has revealed.
It said Bulawayo experienced massive closure and relocation of companies during the 2007-2008 hyperinflation period and had not yet recovered from the crisis.
The survey titled A Review of Local Plan No 8 (industrial Areas) City of Bulawayo was carried out by council's town planning department.
It follows a 2022 population and employment survey by the Zimbabwe National Statistics Agency (ZimStats), which stated that Bulawayo's population of 665 940 has a labour force of 46,1%, while the unemployment rate is 24,3%.
"According to the Local Development Plan number 8 of 1989, approximately 40 112 people were employed in the planning area while at the time of the survey in 2022, approximately 8 000 people were employed in the study area."
The department noted that there has been a significant drop in the number of people employed in the industry in the 21st century as compared to the 1980s.
Council said the job carnage mostly affected companies invoved in the manufacture of consumer goods and hand tools.
"Light industry is an important part of the national economy for the production of consumer goods such as food, paper, household appliances, clothing, housing, transportation, entertainment. Areas reserved for this zone include Kelvin North 1 and 2, Luveve, Cowdray Park, Daviston Township, Hyde Park and Thorngrove," the report read.
Council also said there was a high degree of informality in Bulawayo's industrial areas, characterised by the ghost industry, informal traders trading in food, clothing, airtime, restaurants and canteens.
"Reasons for the upsurge in informal trade is an indicator of unavailability of jobs in the formal sector. The majority of the industrial buildings in the study area are in a satisfactory condition. There is a need for renovations and roof paintings to avoid decay and eyesore in the study area.
"While only a few are in a deplorable state due to their closure as shown in the chart, most of the industrial premises save for a few, lack aesthetic appeal and are largely characterised by lack of green infrastructure."
The survey also noted that industrial activities and processes contribute greatly to air, water, noise and land pollution in Bulawayo.
The report said land pollution was rife in Kelvin West as evidenced by too many scrap yards.
"There is high noise and air pollution seen with activities such as Davis Granite (Pvt) Ltd. Water is now dominated by garbage such as plastics, water bottles and pampers that are seen in the study area of Kelvin West. Most of the land in the industrial areas is privately owned approximately (95%). There are also vast tracts of land belonging to the National Railways of Zimbabwe reserved as operational land. The remaining portions of land belong to the municipality and government."
Related Topics